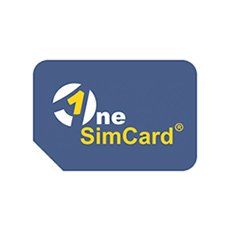 Read all about the business side of the Internet of Things .
For many M2M applications these major telecom requirements significantly harm profitability and often make the service commercially nonviable.
Copyright © 2015-2016 IoT Business News – edited by VisiQuest.
Focus on Small and Mid-Sized Companies : OneSimCard M2M understands the challenges faced by small and mid-sized companies when they search for a quality M2M service provider at a reasonable price for their application.
PTC to Offer Enhanced Internet of Things Solutions to the Enterprise with VMware
At CTIA 2016 in Las Vegas, OneSimCard is unveiling its chosen alternative M2M services. Small and Mid-Sized companies seeking M2M services from the major telecoms typically face both high minimum usage rates per SIM and high minimum amount of implemented SIM requirements. For many M2M applications these major telecom requirements significantly harm profitability and often make the service commercially nonviable. OneSimCard M2M offers IoT companies a premier alternative to the M2M services offered by the major telecoms companies in over 160 countries.

@imoyse: OneSimCard M2M Launches the Chosen Alternative M2M Service At CTIA #iot #cloud
At CTIA 2016 in Las Vegas, OneSimCard is unveiling its chosen alternative M2M services. Small and Mid-Sized companies seeking M2M services from the major telecoms typically face both high minimum usage rates per SIM and high minimum amount of implemented SIM requirements. For many M2M applications these major telecom requirements significantly harm profitability and often make the service commercially nonviable. OneSimCard M2M offers IoT companies a premier alternative to the M2M services offered by the major telecoms companies in over 160 countries.

True Interest in Partnership Building : OneSimCard M2M evaluates each opportunity on its own merits without any high minimum SIM card requirements or activation fees. Our focus is on building is a long term partnership with all our customers.

Intelligent Pricing by Application : OneSimCard M2M understands that many M2M applications require only small amounts of data usage each month. We are determined to work with all customers to create pricing which considers application data usage.

Solutions for the 2017 2G Network Shutdown : OneSimCard M2M will continue to offer 2G network support in 2017 and beyond. In addition, OneSimCard M2M offers cost effective migration options and outstanding migration bonuses.