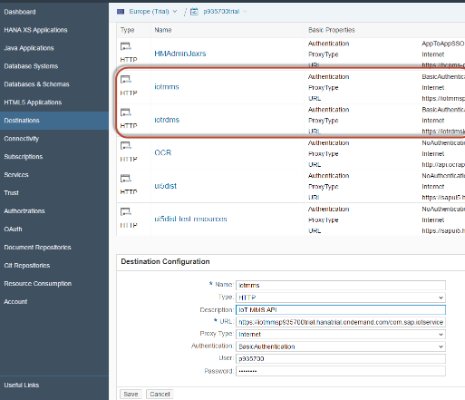 Communicate with IoT in your WebIDE project
I've searched and found a way to push messages from javascript (UI5) in the WebIDE to the IoT services without a Java Servlet .
To control the car I've created a Java Web application with a Java Servlet and UI5 web part as described : HANA Car v1.0 – Java Webapp .
I recently posted blogs about the HANA Car: HCP IoT HANA Car v1.0 .
Right click and click on "Inject Internet of Things API library"
Now I can control my HANA car from my WebIDE project.
Read the full article, click here.
---
@SAPCommNet: "Only 4 steps to push messages from UI5 in WebIDE to IoT services without a Java Servlet:"
---
I recently posted blogs about the HANA Car: HCP IoT HANA Car v1.0 . The HANA Car is connected to IoT on HCP. To control the car I've created a Java Web application with a Java Servlet and UI5 web part as described here: HANA Car v1.0 – Java Webapp .
---
Communicate with IoT in your WebIDE project