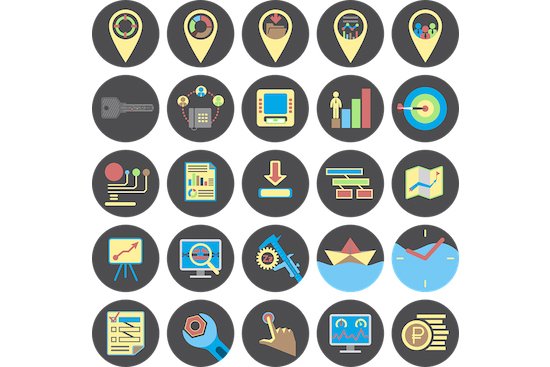 Operators back GSMA move to share harmonised data for IoT service creation
The industry body has unveiled an IoT Big Data API Directory, which draws together data sets from the likes of machines, devices, roads, smart homes and agriculture.
The GSMA said China Mobile, China Unicom, KT Corporation, Orange and Telefónica have already implemented solutions enabling them to share harmonised IoT data.
"However, in order for the IoT to reach its full potential this data needs to be released and made available to developers and third parties.
"A common, collaborative and interoperable approach to big data will remove the commercial and technical barriers to capitalising on the IoT opportunity and usher in a new era of IoT solutions that will help the market to scale.
Telefónica said it was "a great initiative" that would help to foster the creation of "a vibrant, open ecosystem on which different stakeholders, IoT device vendors, data providers, cities, mobile operators, entrepreneurs and app developers, work together to create new business opportunities around a next generation of IoT solutions".
The GSMA has urged operators to help it create harmonised data sets in order to drive the creation of new IoT-based services.

@evankirstel: Operators back @GSMA move to share harmonised data for #IoT service creation #mwc17
The GSMA has urged operators to help it create harmonised data sets in order to drive the creation of new IoT-based services.

The industry body has unveiled an IoT Big Data API Directory, which draws together data sets from the likes of machines, devices, roads, smart homes and agriculture.

These are then harmonised and made available to developers and other third parties on hosting site github.

The GSMA said China Mobile, China Unicom, KT Corporation, Orange and Telefónica have already implemented solutions enabling them to share harmonised IoT data.

Thierry Nagellen, Program Manager Big Data, Orange Labs, said: "Creating heterogeneous data formats in the IoT world to share anonymised data is both achievable and necessary."

Alex Sinclair, Chief Technology Officer at the GSMA, added: "The IoT generates a huge amount of data that is currently retained in vertical silos.

"However, in order for the IoT to reach its full potential this data needs to be released and made available to developers and third parties.

"A common, collaborative and interoperable approach to big data will remove the commercial and technical barriers to capitalising on the IoT opportunity and usher in a new era of IoT solutions that will help the market to scale.

"We encourage mobile operators to collaborate with the wider industry to benefit from the big data opportunity."

Telefónica said it was "a great initiative" that would help to foster the creation of "a vibrant, open ecosystem on which different stakeholders, IoT device vendors, data providers, cities, mobile operators, entrepreneurs and app developers, work together to create new business opportunities around a next generation of IoT solutions".

Read more: The IoT will contribute max 5% to operator revenues, say market watchers

Europe shines as Liberty Global grows in strength Liberty Global boss Mike Fries hailed the performance of the company's European opcos as they sold just shy of one million new services last year. More detail

EU-wide FTTH roll-out would cost €156 billion, report claims, as Spain leads subscriber growth The FTTH Council has revealed that it would cost €156 billion to make FTTH technology reach 100 percent of homes in Europe, as the number of subscribers grew 33 percent in the 12 months to September… More detail
Operators back GSMA move to share harmonised data for IoT service creation