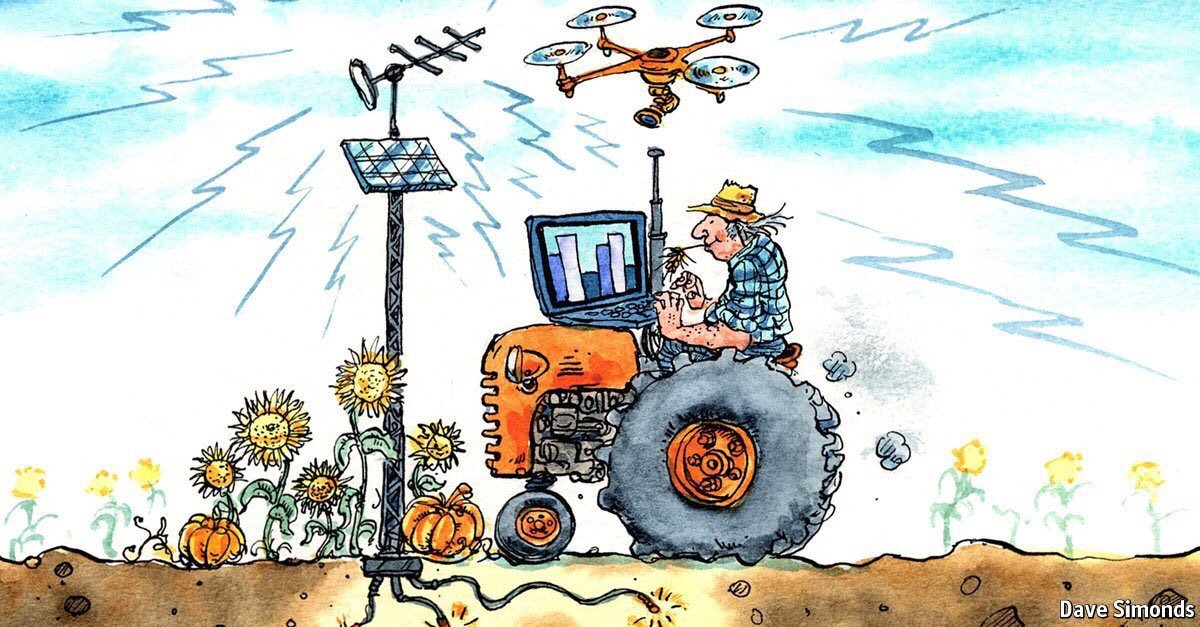 Unused TV spectrum and drones could help make smart farms a reality
But existing systems work out at $1,000 a sensor.
But although such sensor data are useful, but they cannot tell you everything.
The sensors themselves, which probe things like moisture, temperature and acidity in the soil, and which are scattered all over the farm, are fairly cheap, and can be powered with inexpensive solar panels.
And the transceivers are cheap: "We've already built sensors for less than $100," says Mr Chandra. "
The cost comes in getting data from sensor to farmer.
Unused TV spectrum and drones could help make smart farms a reality

@evankirstel: Organic vegetables. Brought to you courtesy of Microsoft #IoT @msnewengland
Request unsuccessful. Incapsula incident ID: 257001280146703601-335862113237010442
Unused TV spectrum and drones could help make smart farms a reality