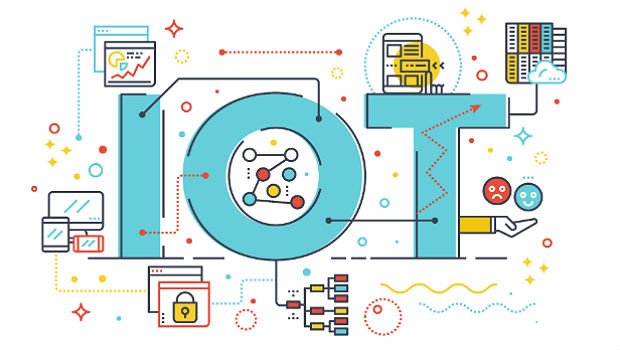 IoT: Distributors Among First Responders
IT distributors have invested millions of dollars to develop IoT relationships and solutions ahead of the demand curve, ensuring that that business is nurtured and fulfilled.
"Aggregate, automate, advocate," is how Greg Dixon, CTO of distributor ScanSource, describes distribution's IoT mission.
IoT will continue to bring challenges and opportunity to distributors and channel partners, said Kirk Robinson, senior vice president, go-to-market, for Ingram Micro.
In many regards, distributors' IoT strategies are not so different from how they've developed practices around many other "hot" technologies in the past, such as cloud, big data, virtualization and more.
Their investments in IoT are also a correlation of vendors' recognition that the distribution channel is the most cost-effective and efficient route to develop the SMB market through solution providers.
Distributors have always kept close tabs on what's coming next – why would IoT be any different, asks GTDC's Tim Curran.

@ModernMsp: Partners, rev your engines.The #IoT market opportunity is $9 billion in the U.S. @GTDC_org
**Editor's Note: Distributor Report is a recurring column featuring thought leadership from IT and cloud distributors. We're looking for insights into evolving business models in this new era of distribution, product and technical service offerings, education and training, marketing/branding, credit and a myriad of other services.**

There's a lot of interest in the IT channel these days around Internet of Things (IoT), and why not? This burgeoning market represents a $9 billion opportunity in the U.S. for small and medium-size business (SMB) alone, according to Techaisle. And, SMB is right in the channel's sweet spot.

So, as solution providers begin to figure out how to take advantage of IoT, and IoT vendors look to capitalize on the SMB opportunity, both sides should know that help is available. IT distributors have invested millions of dollars to develop IoT relationships and solutions ahead of the demand curve, ensuring that that business is nurtured and fulfilled.

"Aggregate, automate, advocate," is how Greg Dixon, CTO of distributor ScanSource, describes distribution's IoT mission.

"Our job is to watch and carefully prepare, so our channel can participate in IoT. If we do nothing, the market will go past us — and it won't apologize," Dixon said. "We're watching closely, looking for near-term use cases that our channel can make money at."

IoT will continue to bring challenges and opportunity to distributors and channel partners, said Kirk Robinson, senior vice president, go-to-market, for Ingram Micro. "By working together [with vendors and channel partners] to identify our common goals, we become stronger, more strategic and are able to help channel partners deliver the service experience businesses want and need to realize their potential and exceed their goals," he said.

In many regards, distributors' IoT strategies are not so different from how they've developed practices around many other "hot" technologies in the past, such as cloud, big data, virtualization and more. Collectively, distributors have always kept close tabs on what's coming next and helped ensure that the latest, most innovative technologies had a chance to succeed. Why would IoT be any different?

Of course, GTDC members and other distributors aren't operating in a vacuum. Their investments in IoT are also a correlation of vendors' recognition that the distribution channel is the most cost-effective and efficient route to develop the SMB market through solution providers.

"Distribution to us represents trusted customer relationships. We could never have the size or leverage that a distributor has with its customers," said Michael Campbell, CEO of MachineShop, a Boston-based developer of IoT middleware.

A GTDC survey last year revealed that more than 85 percent of vendors rate IoT as …