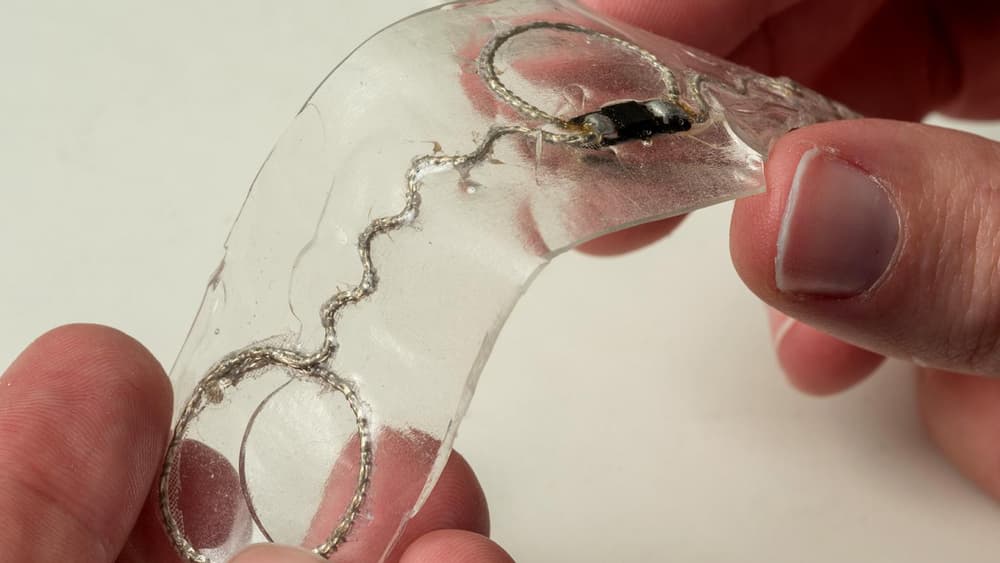 Precise Embroidered Circuits Bring Next-Gen Wearables Closer To Reality
By embroidering circuits using a metallic thread roughly 0.1mm thick, the researchers are effectively weaving technological abilities into otherwise regular apparel, and by stringing different patterns together the researchers can augment specific functions.
Researchers at Ohio State University have woven intricate ultra-thin circuitry into everyday clothing
Made up of only seven filaments, these threads make for an equally conducive thinner alternative.
Read the full article, click here.
---
@WearableGuru: "Precise Embroidered Circuits Bring Next-Gen #Wearables Closer To Reality #IoT @OhioState"
---
Researchers at Ohio State University have woven intricate yet ultra-thin circuitry into everyday clothing
---
Precise Embroidered Circuits Bring Next-Gen Wearables Closer To Reality