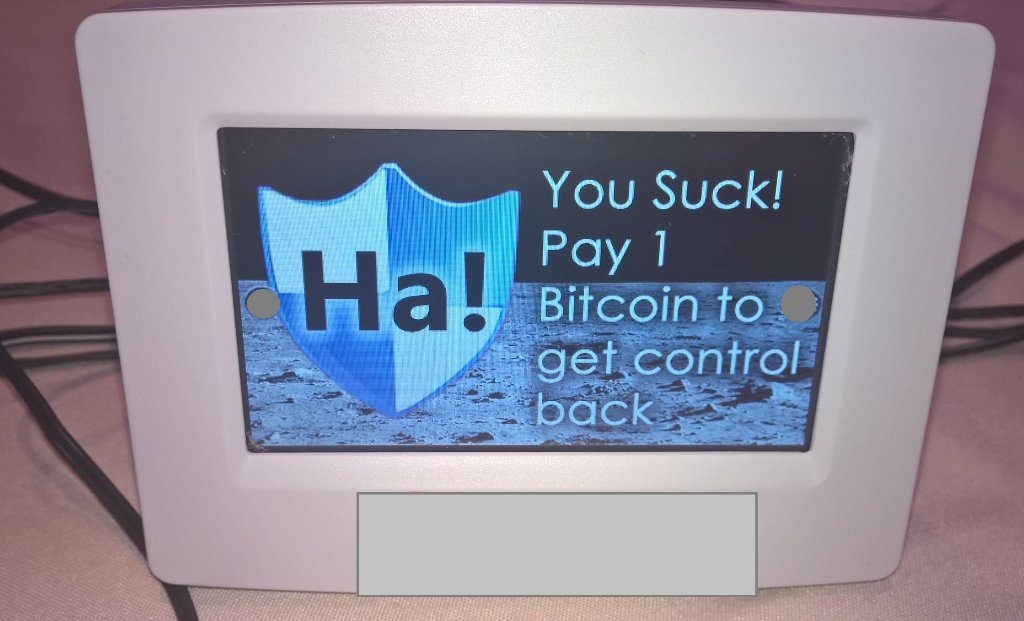 Hackers Make the First-Ever Ransomware for Smart Thermostats
The thermostat in question has a large LCD display, runs the operating system Linux, and has an SD card that allows users to load custom settings or wallpapers.
An evil hacker would have full control of the thermostat, the researchers said.
On Saturday, what sounds like a Mr. Robot plot line came one step closer to being reality, when two white hat hackers showed off the first-ever ransomware that works against a "smart" device, in this case a thermostat.
, while this particular ransomware is unlikely to ever hit people, it shows that as many expected, it's possible to create ransomware for the smart devices, such as fridges or thermostats, and these devices are making not just themselves vulnerable to hackers, but all the devices connected to your WiFi and any other devices connected to it as they are an entry point into your network.
The researchers found that the thermostat didn't really check what kind of files it was running and executing.
Read the full article, click here.
---
@AntonioCasilli: "Ransomware for your smart thermostat: leaving you in the cold until you pay up v/@srlm"
---
White hat hackers have made the first proof of concept for malware that locks a smart thermostat and demands a ransom.
---
Hackers Make the First-Ever Ransomware for Smart Thermostats