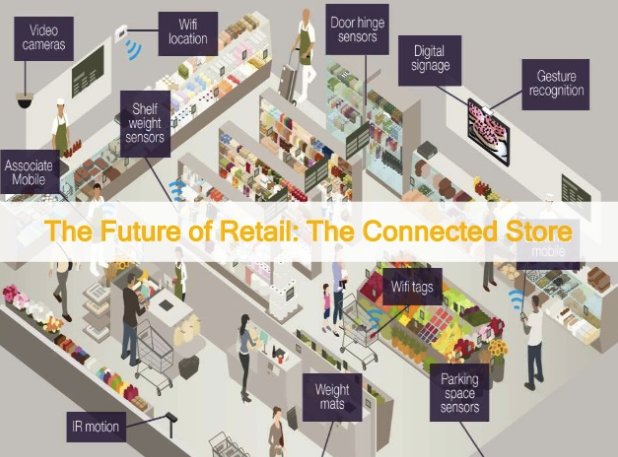 Retail: An industry facing transformation with the IoT
The UPC (Universal Product Code), better known by us as the bar code, was created and tested, along with the scanners that transformed the retail industry and our consumer habits.
It is considered so important that the $0.67 Wrigley's Juicy Fruit box—­­the first product to be sold using its bar code—is still in the Smithsonian Institution's National Museum of American History in Washington, DC.
Large chain stores and supermarkets have lost ground, and the old neighborhood market and specialty shops are reappearing to meet the needs of demanding consumers.
3D printers will enable stores to create their products on demand, which will bring numerous new and small businesses to the market.
Game technology and virtual reality will profoundly transform and broaden our shopping experiences at home or in stores.
IoT technology is changing behaviors in many areas. After more than 40 years of UPC and scanners dominating retail, is the tide changing?

@Ronald_vanLoon: Retail industry undergoes transformation with the IoT | #DigitalTransformation #IoT #RT
Share this post:

We're writing today our shopping list for the future.

Until the 1950s, most people shopped in small markets. They told a clerk what they wanted, and the clerk selected goods from the shelves or from the little stock at the back of the store. On June 26, 1974, at a Marsh chain supermarket in Troy, Ohio, a $0.67 sale changed that story forever. The UPC (Universal Product Code), better known by us as the bar code, was created and tested, along with the scanners that transformed the retail industry and our consumer habits. In the 1970s, department stores, supermarkets and eventually shopping centers appeared in big cities.

This innovation revolutionized the supply chain. It is considered so important that the $0.67 Wrigley's Juicy Fruit box—­­the first product to be sold using its bar code—is still in the Smithsonian Institution's National Museum of American History in Washington, DC.

In the last couple of years, we've seen technology breaking standards and behaviors in many areas. After more than 40 years of UPC and scanners dominating retail logistics, will their monopoly finally come to an end? What will our purchases be like in another 10 or 15 years?

The consumer will play a significant role in shaping future retail trends. The internet has eliminated the need for local-only shopping and brought forth purchase options and dealers not previously available. While we, consumers, demand price transparency and quality, convenience has also become…