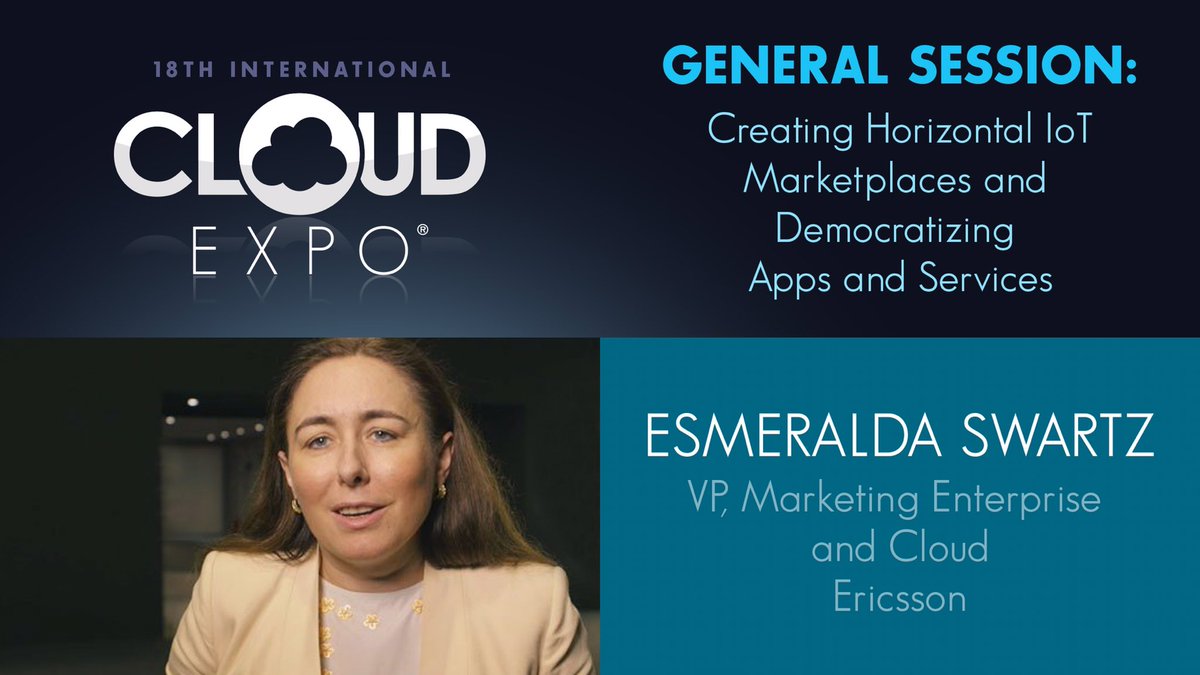 An Interview with @EsmeSwartz
Cloud Expo ® , Big Data Expo ® and @ThingsExpo ® are registered trademarks of Cloud Expo, Inc., a SYS-CON Events company.
Cloud computing software is eating the world, and each day is bringing new developments in this world.
The company's internationally recognized brands include among others Cloud Expo ® ( @CloudExpo ), Big Data Expo ® ( @BigDataExpo ), DevOps Summit ( @DevOpsSummit ), @ThingsExpo ® ( @ThingsExpo ), Containers Expo ( @ContainersExpo ) and Microservices Expo ( @MicroservicesE ).
Cloud Expo Power Panel | Cloud Computing: We Now Live in an API World
The cloud promises new levels of agility and cost-savings for Big Data, data warehousing and analytics.
Read the full article, click here.
---
@CloudExpo: "Roger Strukhoff talks to @EsmeSwartz ▸ @EricssonIT @IoT2040 #IoT #M2M #API #InternetOfThings"
---
"I think that everyone recognizes that for IoT to really realize its full potential and value that it is about creating ecosystems and marketplaces and that no single vendor is able to support what is required," explained Esmeralda Swartz, VP, Marketing Enterprise and Cloud at Ericsson, in this SYS-CON.tv interview at @ThingsExpo, held June 7-9, 2016, at the Javits Center in New York City, NY.
---
An Interview with @EsmeSwartz