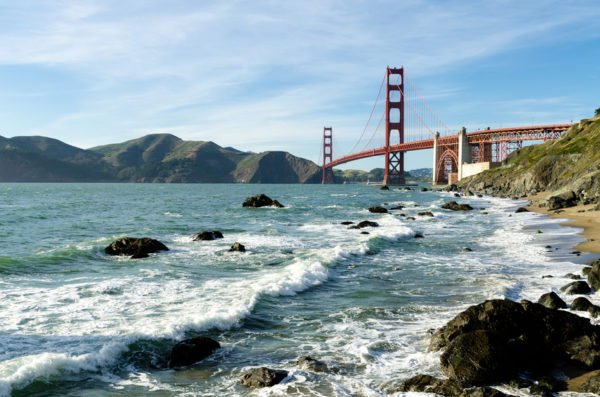 San Francisco STIRs the startup pot for the third time
San Francisco Mayor's Office of Civic Innovation has launched its third Startup in Residence (STIR) program, aimed at creating solutions to civil challenges.Over 16 weeks, startups and the government work together to build technology programs that address a range of challenges.
This year, startups can apply for 20 challenges, which include safe and clean Streets, good governance, civil engagement, economic development, and financial empowerment.See Also: San Francisco proves that city-startup collaboration can work"We want to create solutions in government with our partners to make innovation work for the public good," said Mayor Edwin M. Lee.
"The Startup in Residence program brings us expert volunteers who will help [San Francisco and surrounding cities] address critical civic challenges with cutting-edge ideas."
"We need teams in government that create products and services like a startup: scrappy, hungry, lean, and full of world-changing ideas," said Jay Nath, Chief Innovation Officer.Streamlining the procurement processAfter the second cohort of STIR graduated last September, Nath said one of the main benefits is the on-going focus on how to reformat the municipal procurement process to match the investment needs of startups.
"One of STIR's early successes comes from how the program is structured, it serves as an on-ramp for government departments and startups to start working together," said Nath.
San Francisco Mayor's Office of Civic Innovation has launched its third Startup in Residence (STIR) program, aimed at creating solutions to civil challenges.

@RWW: San Francisco launches third smart-city-focused startup class
#IoT #Tech #SmartCity
San Francisco Mayor's Office of Civic Innovation has launched its third Startup in Residence (STIR) program, aimed at creating solutions to civil challenges.

Over 16 weeks, startups and the government work together to build technology programs that address a range of challenges. This year, startups can apply for 20 challenges, which include safe and clean Streets, good governance, civil engagement, economic development, and financial empowerment.

See Also: San Francisco proves that city-startup collaboration can work

"We want to create solutions in government with our partners to make innovation work for the public good," said Mayor Edwin M. Lee. "The Startup in Residence program brings us expert volunteers who will help [San Francisco and surrounding cities] address critical civic challenges with cutting-edge ideas."

STIR will work on civil challenges in San Francisco, Oakland, San Leandro, and West Sacramento. In previous years, the program has worked to streamline foster care, provide real-time services to homeless people, and help the earthquake recovery process.

"We need teams in government that create products and services like a startup: scrappy, hungry, lean, and full of world-changing ideas," said Jay Nath, Chief Innovation Officer.

After the second cohort of STIR graduated last September, Nath said one of the main benefits is the on-going focus on how to reformat the municipal procurement process to match the investment needs of startups.

"One of STIR's early successes comes from how the program is structured, it serves as an on-ramp for government departments and startups to start working together," said Nath. "What we've heard time and again from startups who want to serve the public sector is that procurement is an uphill battle to working with government. Through STIR, we've lowered the barriers to entry for startups and government departments that want to work together. We did this by modeling the application to the STIR program as a streamlined Request for Proposal (RFP) process."

Applications for the STIR program open on March 9 and close on April 10. Startups interested can find more details at: https://startupinresidence.org/apply/