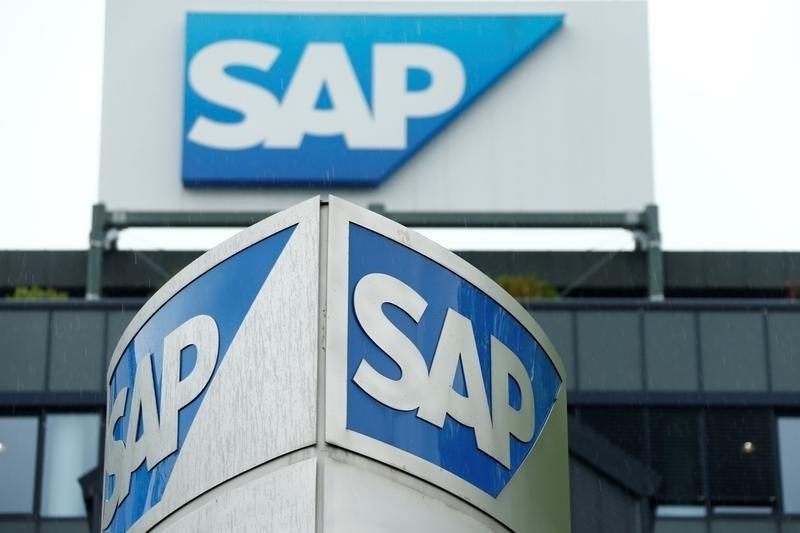 SAP and Bosch team up on Internet of Things
Reuters is the news and media division of Thomson Reuters .
Thomson Reuters is the world's largest international multimedia news agency, providing investing news, world news, business news, technology news, headline news, small business news, news alerts, personal finance, stock market, and mutual funds information available on Reuters.com, video, mobile, and interactive television platforms.
Technology News | Wed Sep 21, 2016 | 6:11am EDT
The companies said on Wednesday they will combine Bosch's platform and SAP's back-end software to connect vehicles, manufacturing machinery and tools of Bosch customers.
A long-time SAP customer, Bosch expects its own "connected industry" activities to deliver 1 billion euros ($1.12 billion) in cost savings by 2020 and to generate an additional 1 billion euros in sales.
Europe's biggest software firm SAP (SAPG.DE) and German car parts maker Robert Bosch [ROBG.UL] have signed an agreement to partner to connect everything from screwdrivers to cars to the internet.

@Reuters: SAP and Bosch team up on Internet of Things
The companies said on Wednesday they will combine Bosch's platform and SAP's back-end software to connect vehicles, manufacturing machinery and tools of Bosch customers.

By 2020, some 21 billion Internet of Things (IoT) devices will be in use worldwide, up from fewer than 5 billion last year, research firm Gartner has estimated.

The companies said they planned to make SAP's real-time database HANA available to Bosch customers to monitor production processes.

The technology, for example, allows a production system to select the torque for each screwdriver's task, increasing efficiency.

A long-time SAP customer, Bosch expects its own "connected industry" activities to deliver 1 billion euros ($1.12 billion) in cost savings by 2020 and to generate an additional 1 billion euros in sales.

Reuters is the news and media division of Thomson Reuters. Thomson Reuters is the world's largest international multimedia news agency, providing investing news, world news, business news, technology news, headline news, small business news, news alerts, personal finance, stock market, and mutual funds information available on Reuters.com, video, mobile, and interactive television platforms. Learn more about Thomson Reuters products: