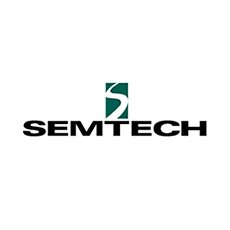 Read all about the business side of the Internet of Things.
We cordially invite you to World eSIM Summit that will take place on 16-17 February in Prague, Czech Republic.
Semtech Announces Investment in myDevices
The Cayenne platform from myDevices provides a user-friendly solution for IoT companies that want to connect sensors and data intelligently."
Copyright © 2016-2017 IoT Business News – edited by VisiQuest.
Investment to accelerate user-friendly platform for connecting and monitoring of LoRa-technology-based sensors in LPWANs.

@imoyse: Semtech Announces Investment in myDevices #iot #cloud
Investment to accelerate user-friendly platform for connecting and monitoring of LoRa-technology-based sensors in LPWANs.

Semtech Corporation today announced that it has completed the investment of approximately $3 million in myDevices, an Internet of Things (IoT) solutions company that "simplifies the connected world."

myDevices intends to use the proceeds from this Series A funding to advance the functionality of its Cayenne™ platform. Semtech and myDevices will collaborate to accelerate the prototyping and commercialization of smart IoT applications by providing a user-friendly platform to developers and organizations that connect sensors enabled by Semtech's LoRa technology to private and public low power, wide area networks (LPWANs).

"The investment comes on the heels of myDevices' one-year anniversary of launching our Cayenne IoT Project Builder and achieving the milestone of acquiring a community of over 120,000 developers," said Kevin Bromber, CEO of myDevices.

"During the last 18 months, the global deployment of LoRaWAN-based networks has been proceeding at a rapid pace," said Marc Pegulu, Vice President and General Manager of Semtech's Wireless and Sensing Products Group. "In turn, the number of IoT applications being designed and prototyped is also accelerating and the need for a solution to connect sensors using LoRa® technology quickly and easily is paramount. The Cayenne platform from myDevices provides a user-friendly solution for IoT companies that want to connect sensors and data intelligently."