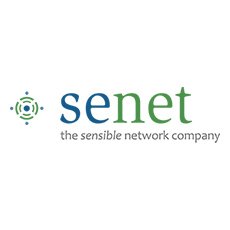 Senet brings its highly scalable and reliable LoRa LPWAN network to connect the suite of Trimble's new, LoRa-enabled Telog® 41 Series of water monitoring sensors .
Copyright © 2015-2016 IoT Business News – edited by VisiQuest.
The sensors provide a wide range of monitoring capabilities to include water system pressures, level monitoring to measure levels of water in various resources such as aquifers, reservoirs and towers, flow monitoring, pulse and event monitoring and rainfall monitoring.
Semtech Joins ZTE to Launch IoT Demonstration Bases for LoRa® Technology
Senet, today announced that Trimble is leveraging its wireless technology to enable water utilities to remotely measure and monitor water, wastewater and groundwater systems including water pressures, flows, levels and rainfall volumes.
Senet and Trimble deliver a highly scalable network of wireless IoT sensors for water monitoring applications throughout North America.

@imoyse: Senet and Trimble Enable Water Monitoring Solutions throughout North America #iot #cloud
Senet and Trimble deliver a highly scalable network of wireless IoT sensors for water monitoring applications throughout North America.

Senet, today announced that Trimble is leveraging its wireless technology to enable water utilities to remotely measure and monitor water, wastewater and groundwater systems including water pressures, flows, levels and rainfall volumes.

Senet brings its highly scalable and reliable LoRa LPWAN network to connect the suite of Trimble's new, LoRa-enabled Telog® 41 Series of water monitoring sensors. The sensors provide a wide range of monitoring capabilities to include water system pressures, level monitoring to measure levels of water in various resources such as aquifers, reservoirs and towers, flow monitoring, pulse and event monitoring and rainfall monitoring. These devices have the ability to communicate with the Senet network from long-range and have very long battery life providing a lower cost of total ownership for Trimble customers, which allow them to deploy sensors across many more applications.

Will Yapp, Vice President of Business Development for Senet, said:

Marcus McCarthy, GM of Trimble's Water Division said:

"We are excited to be working with a world-class network provider to connect our new Telog 41 Series of water monitoring sensors utilizing LoRa to a broad range of customers we service in North America. Senet brings the scale, reliability and flexibility to move quickly with our customer's demands."