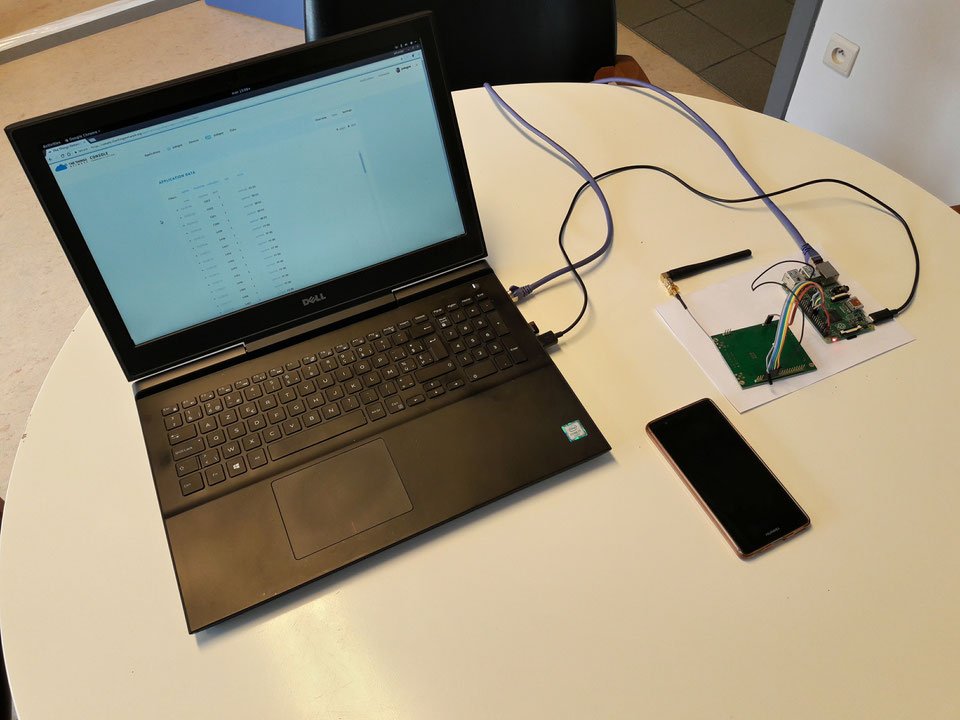 You are the network. Let's build this thing together.
Now that the local network is ready, we are ready to install the TTN packet forwarder onto the Raspberry Pi.
Open the corresponding configuration file:

Within this file, replace the "iface eth0 inet" line as follows:

Once this modification is done, start the network bridge by typing the following command on the laptop:

You can now start networking on the Raspberry Pi:

Important: After any reboot of the Raspberry Pi or if the Ethernet cable is unplugged, the laptop will loose the Ethernet carrier, which will make Ubuntu forget about the IP address of the private network.

Now that the Raspberry Pi is connected to Internet, we are ready to configure the TTN gateway:

This brings us to the configuration tool of the Raspberry Pi.

sh" called, you can log in the Raspberry Pi using SSH from the laptop (i.e. the RPi can be used in a headless mode, with no keyboard and no monitor).
It is in practice very important to move away the TTN gateway from your laptop, power cables, or monitor (which is possible as our Raspberry Pi is now setup as a fully headless system).
The Things Network

@thethingsntwrk: Setting up a Mobile #LoRaWAN Gateway – A new story of Labs by @sjodogne #IoT
This story explains how to setup a LoRa gateway that is connected to The Things Network through a 4G mobile data network, which is extremely useful to carry on workshops or IoT demonstrations even in the absence of WiFi/Ethernet connection.

You are the network. Let's build this thing together.