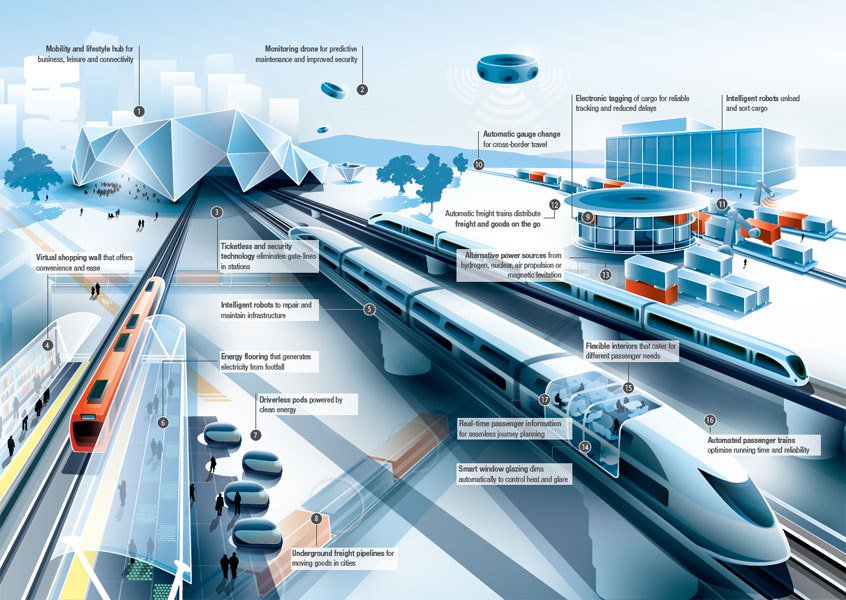 Smart Cities And The Future Of Rail
Professional services firm Arup have put together a very interesting piece around the future of rail as it pertains to the smart cities of tomorrow.
Deutsche Telekom: Smart Cities Will Need AI To Thrive – August 28, 2016
In a future where 75% of people live in cities, the world's population stands at 9.5 billion and there are advances in technology that can only be dreamed about today, the Future of Rail 2050 takes a user's perspective and explores how rail travel might change for passengers and freight.
Rail services will focus on the total journey, as passengers seek out the trip that offers the most efficient means of getting from A to B.
Automated and driverless trains will increasingly provide efficient and reliable solutions to freight and passenger transport.
Read the full article, click here.
---
@TamaraMcCleary: "Smart Cities And The Future Of Rail #smartcities #IoT #cloud #rail MT @cityZenflagNews"
---
Smart Cities And The Future Of Rail
---
Smart Cities And The Future Of Rail