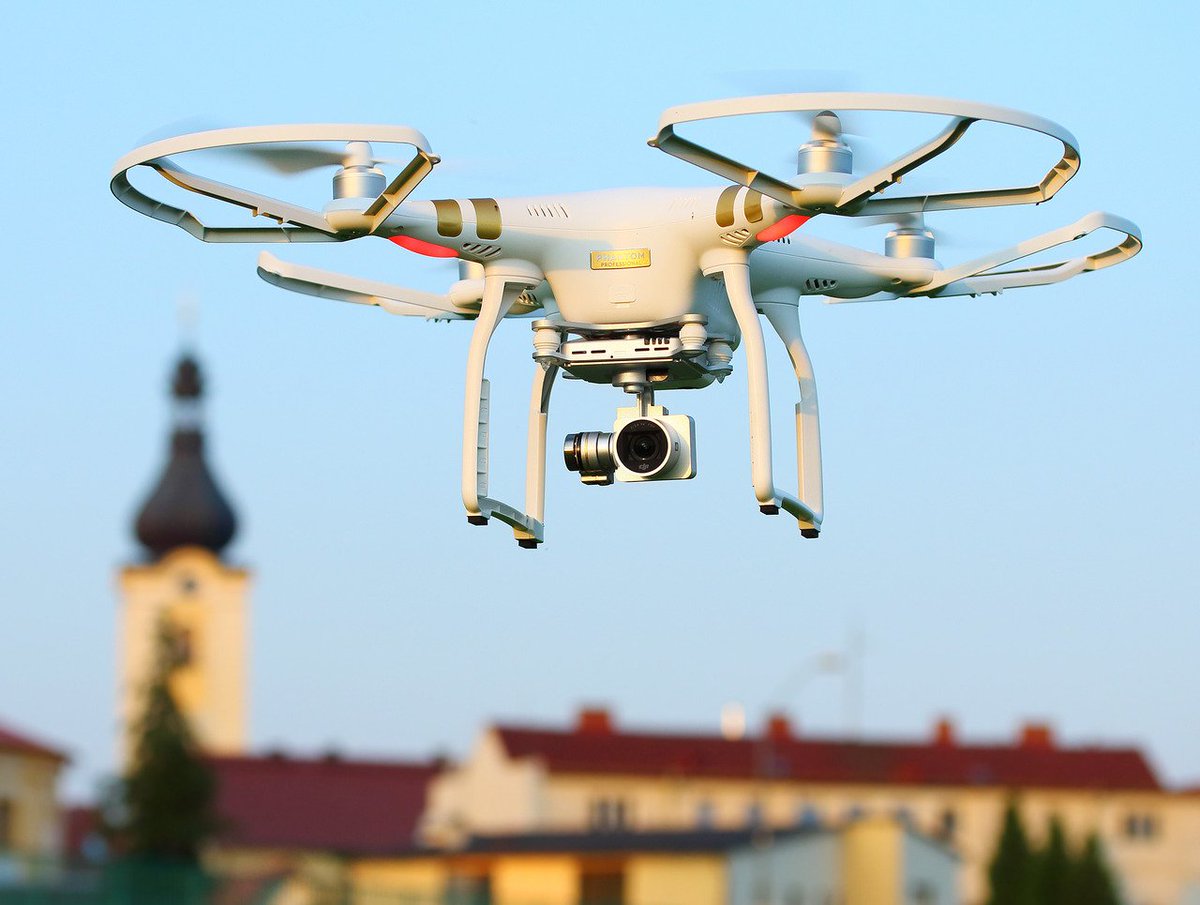 Smart cities will soon buzz with drones prone to hacking, conflicts
Smart cities will soon buzz with drones prone to hacking, conflictsPosted on February 8, 2017 in Smart Cities Smart cities of the future will be swarming with aerial drones that will improve the lives of citizens and the effectiveness of municipal systems.However, a new report warns of the threat posed by fleets of municipal drones that are vulnerable to hacking and interoperability problems.South Africa's ITWeb discussed a recent report co-produced by the Cloud Security Alliance and Securing Smart Cities.See also: Mo' drones, mo' problems needing drone insuranceThe report entitled "Establishing a Safe and Secure Municipal Drone Programme" outlines several examples of roles unmanned aerial vehicles will play in future smart cities.Researchers concluded that drones will become smart city tools in the transport, medical and agriculture fields.The report predicts drones also becoming integrated into smart city emergency management.
"Whether you are a fan of them or not, it is becoming increasingly evident that drones will in fact play an important and even critical role in the smart city environment," says report co-author Brian Russell.
"It is important that these drone systems be safe, stable, resilient and sustainable."
The report predicts that smart cities of the future will bustle with flying devices that rely on multiple drone platforms that all must operate in sync to run effective missions.But the mass adoption of drones by smart cities will not only pose challenges with interoperability, but create complex problems in securing a mish-mash of drone systems.
"From a security perspective, this guarantees potential disasters, should one of several drone systems or the software used to control them become compromised or manipulated," said Securing Smart Cities board member Mohamad Amin Hasbini.
Smart cities of the future will be swarming with aerial drones that will improve the lives of citizens and the effectiveness of municipal systems.

@RWW: Smart cities will soon buzz with drones prone to hacking, conflicts
#IoT #Tech #SmartCity
Smart cities of the future will be swarming with aerial drones that will improve the lives of citizens and the effectiveness of municipal systems.

However, a new report warns of the threat posed by fleets of municipal drones that are vulnerable to hacking and interoperability problems.

South Africa's ITWeb discussed a recent report co-produced by the Cloud Security Alliance and Securing Smart Cities.

See also: Mo' drones, mo' problems needing drone insurance

The report entitled "Establishing a Safe and Secure Municipal Drone Programme" outlines several examples of roles unmanned aerial vehicles will play in future smart cities.

Researchers concluded that drones will become smart city tools in the transport, medical and agriculture fields.

The report predicts drones also becoming integrated into smart city emergency management. Specifically drones will be used for police augmentation, critical infrastructure protection and inspection, forest fire fighting, coastal monitoring, and identifying vegetation changes.

Who owns "dronespace?"

Market intelligence firm Tractica forecasts that commercial drone-enabled services will grow to $8.7 billion annually by 2025.

"Whether you are a fan of them or not, it is becoming increasingly evident that drones will in fact play an important and even critical role in the smart city environment," says report co-author Brian Russell. "It is important that these drone systems be safe, stable, resilient and sustainable."

The report predicts that smart cities of the future will bustle with flying devices that rely on multiple drone platforms that all must operate in sync to run effective missions.

But the mass adoption of drones by smart cities will not only pose challenges with interoperability, but create complex problems in securing a mish-mash of drone systems.

"From a security perspective, this guarantees potential disasters, should one of several drone systems or the software used to control them become compromised or manipulated," said Securing Smart Cities board member Mohamad Amin Hasbini. "We're trying to raise these issues early to the public, which is why we've prepared these guidelines."
Smart cities will soon buzz with drones prone to hacking, conflicts