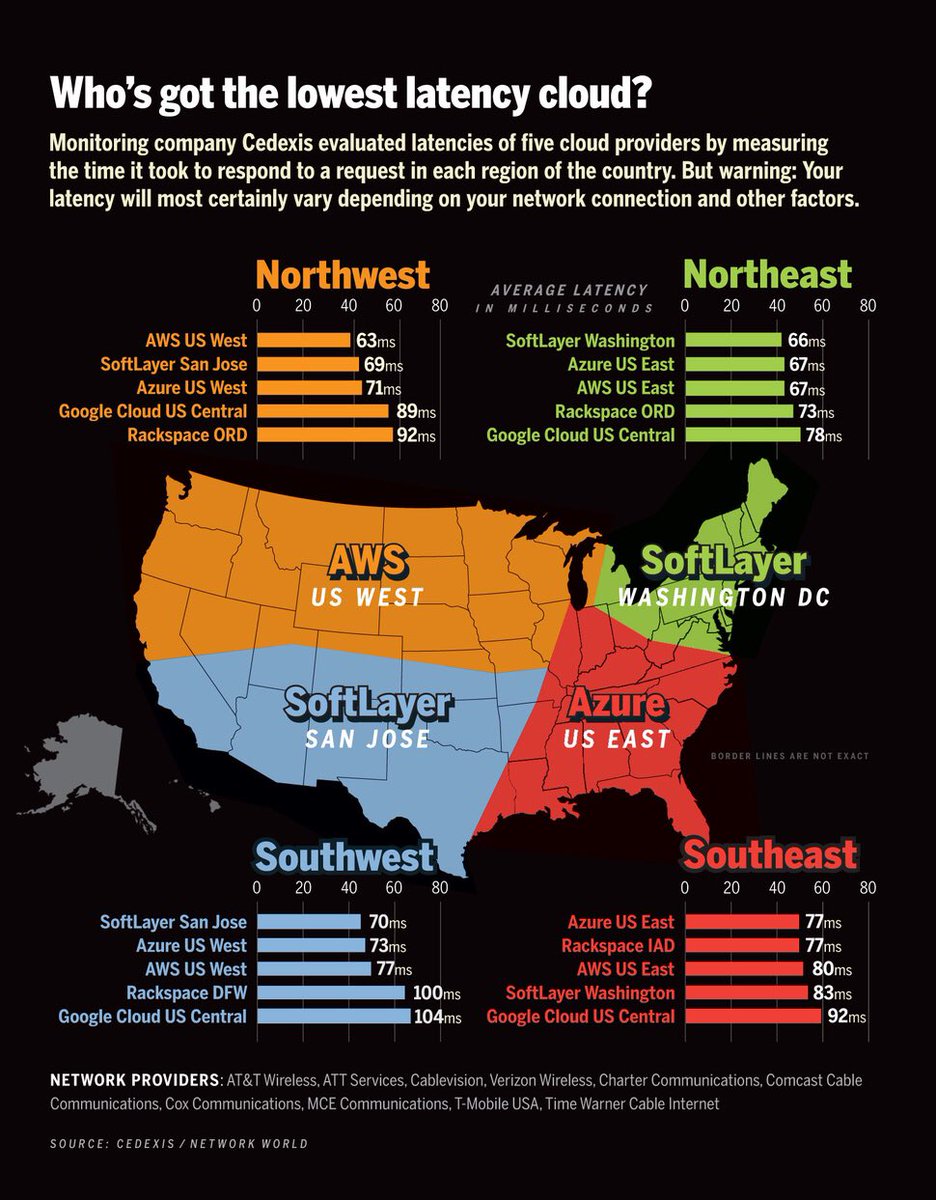 Cloud latency war: Which CSP wins?
IBM's SoftLayer cloud performed the best of five cloud providers.
Latency of cloud providers – the amount of time it takes for a cloud-based service to respond to a user's request – is one of many critical factors that customers consider when choosing a cloud provider and monitoring their workloads.
For some applications, the public cloud is only as good as the slowest connection to it.
Myriad factors influence latency: Where the user connects to the cloud from; which cloud data center the user connects to; which network provider is used; the route of the network traffic, among others.
Azure Stack, Microsoft's system for building private clouds that run the same software it uses in its public cloud, has been delayed until the middle of 2017, the company announced Tuesday.
Read the full article, click here.
---
@NeilCattermull: "So who has the lowest latency cloud? Take a look! ? #cloud #IoT #paas #iaas"
---
It depends on where you are. But remember: Your mileage may vary.
---
Cloud latency war: Which CSP wins?