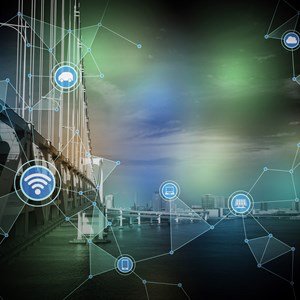 Survey: Less Than 10% of IoT Devices Keep Data Secure
Nearly half (47%) of all respondents in the IOActive Internet of Things Security Survey distrust the security in IoT devices.
Infosecurity Magazine Home " News " Survey: Less Than 10% of IoT Devices Keep Data Secure
The backhanded good news in this is that IoT isn't the least trusted product category-a full 63% of respondents felt that IoT security is actually better than the security in software, computing hardware and medical devices.
Steffans added, "Companies often rush development to get products to market in order to gain competitive edge, and then try to engineer security in after the fact.
"Consensus is that more needs to be done to improve the security of all products, but the exponential rate at which IoT products are coming to market, compounded by the expansive risk network created by their often open connectivity, makes IoT security a particular concern and priority," said Jennifer Steffens, CEO at IOActive.
Read the full article, click here.
---
@evankirstel: "Survey: Less Than 10% of #IoT Devices Keep Data Secure #infosec #cybersecurity"
---
The connected nature of these products creates unintentional ports to other sensitive and critical systems, data and devices.
---
Survey: Less Than 10% of IoT Devices Keep Data Secure