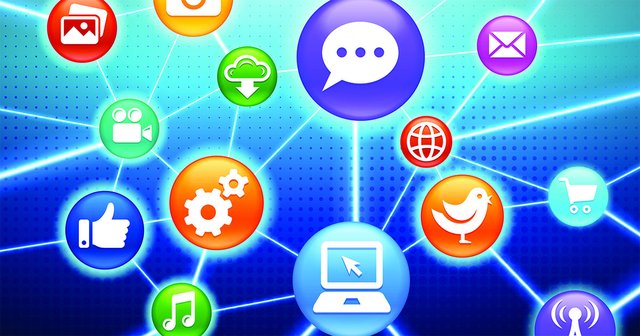 Get ready to reinvent with mobile, IoT and cognitive: IBM IoT blog
As the volume of services, data and opportunities continue to expand, enabling technologies and platforms will need to surface and be widely adopted to create an IoT ecosystem across industry sectors.
Enabling IoT solutions should aim to facilitate synergies between use cases to create economies of scale, providing security for the technology and users, and identifying the core network technology that will uphold and meet demand.
Interoperability is the first step towards creating IoT ecosystems that cut across use cases and industry sectors, but security has to be a primary focus.
From disruptive start-ups and established brands to partnerships and APIs, we'll be covering all things IoT, AI and Cognitive, talking with clients and partners using IBM Bluemix® and Watson IoT; learning more about customer and use case experiences like the USA Cycling Women's Team Pursuit; getting the inside track on exhibits and demos in the IBM Booth 3H.30 in Hall 3 and the Private Solutions Lab.
Look for these hashtags #WatsonIoT #MWC17 on the IBM IoT social handles:

You can learn more about our cognitive solutions by visiting the IoT website, or speak to a representative to find out how we can help you take the next step in bringing the IoT to your business.
Join IBM in Barcelona at Mobile World Congress 2017, MWC2017, for the latest in cognitive, mobile, and Internet of Things (IoT) innovation.

@About_IoT: Take the first step towards creating #IoT ecosystems with #mobile #MWC17
This week in Barcelona, Spain, there will be more than 100,000 people gathering to attend GSMA's Mobile World Congress 2017 from February 27 to March 2, 2017. The Watson IoT Team will be there to track down the IoT news and insights from world class organizations.

Cognitive computing is not a thing of the future, but a transformative force for business reinvention right now. By 2025, Machina Research estimates that public and private enterprises will be spending over US$1 Trillion on IoT. As the volume of services, data and opportunities continue to expand, enabling technologies and platforms will need to surface and be widely adopted to create an IoT ecosystem across industry sectors.

Enabling IoT solutions should aim to facilitate synergies between use cases to create economies of scale, providing security for the technology and users, and identifying the core network technology that will uphold and meet demand. Interoperability is the first step towards creating IoT ecosystems that cut across use cases and industry sectors, but security has to be a primary focus.

From disruptive start-ups and established brands to partnerships and APIs, we'll be covering all things IoT, AI and Cognitive, talking with clients and partners using IBM Bluemix® and Watson IoT; learning more about customer and use case experiences like the USA Cycling Women's Team Pursuit; getting the inside track on exhibits and demos in the IBM Booth 3H.30 in Hall 3 and the Private Solutions Lab.

To get the scoop, keep your eyes on the IBM IoT Blog. Why not follow our social expert @TheRAB, as he navigates his way around the exhibition halls. Look for these hashtags #WatsonIoT #MWC17 on the IBM IoT social handles:

You can learn more about our cognitive solutions by visiting the IoT website, or speak to a representative to find out how we can help you take the next step in bringing the IoT to your business.

Learn more about the event, please visit the MWC2017 website .

Share this post:
Get ready to reinvent with mobile, IoT and cognitive: IBM IoT blog