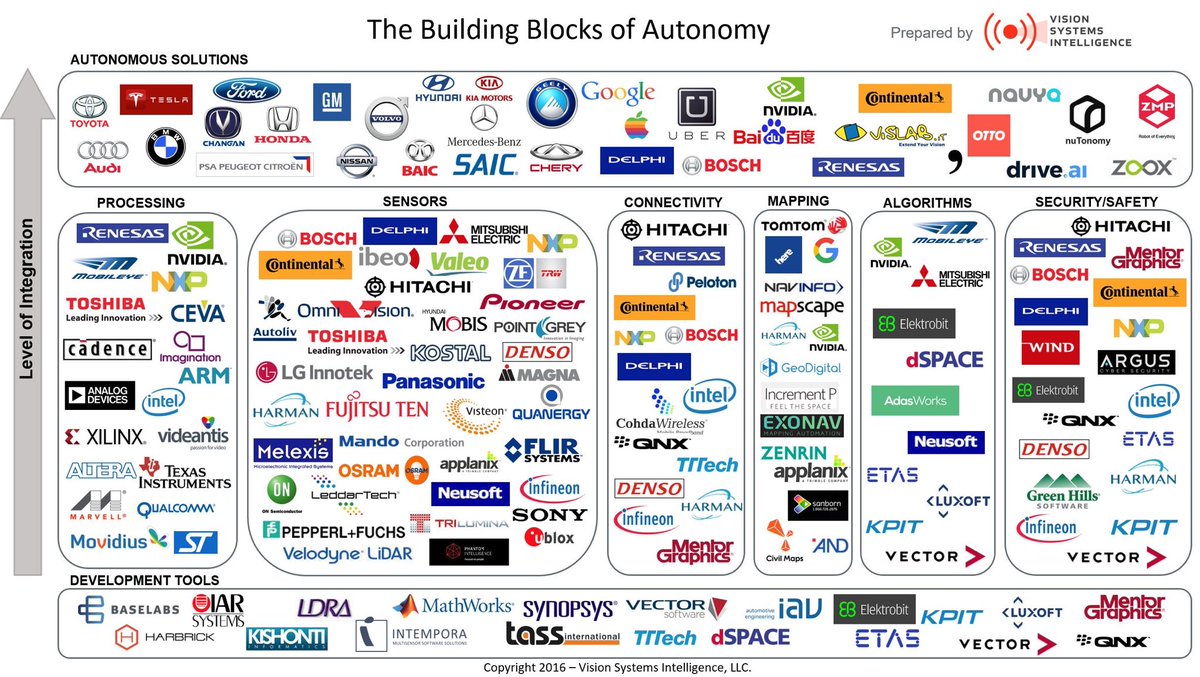 For autonomous vehicles, no tech is an island
In the infographic above , Vision Systems Intelligence shows the various sectors of the autonomous car market.
Read the full article, click here.
---
@ValaAfshar: "The building blocks of autonomous cars #IoT @RWW"
---
The autonomous car industry is quickly becoming one of the most valuable emerging technology markets, but it will be hard, if not impossible, for manufacturers of hardware and software to reach a global audience without extensive partnerships.
---
For autonomous vehicles, no tech is an island