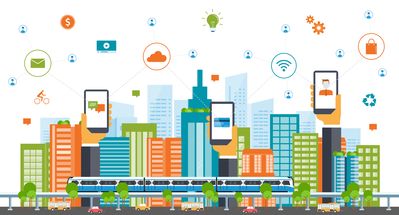 IoT Technology and the Rise of Smart Cities
The Data Fabric enabled by NetApp provides cities with the freedom to move their data to where they need it most.
Smart Cities Are Data Driven There are already thousands of networks throughout major cities collecting real-time information about infrastructure.
The goal of a smart city is to capture and process this type of sensor data to cut costs and improve services.
A Data Fabric enabled by NetApp lets IT teams manage and secure information from connected devices across both internal and external datastores.
Unlocking Data Value in a Smart City The data-driven citizen services and applications that fuel smart cities are creating a need for open data ecosystems whereby citizens can access information freely and in a meaningful manner.
Read the full article, click here.
---
@NetApp: "The essential ingredients to "smart cities"… 1) #IoT technologies 2) #DataFabric"
---
By Tara Bal, Director of Communications, APAC, NetApp and Pamela Kerman, Sr. Manager, Global Strategic Marketing Manager, NetApp Across the world,
---
IoT Technology and the Rise of Smart Cities