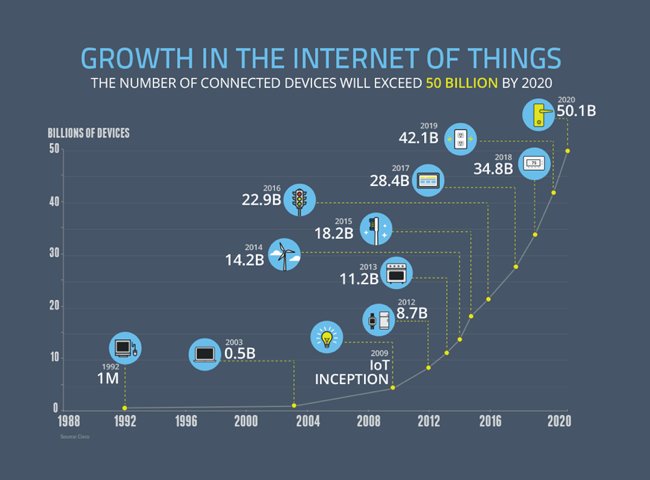 The Growth of the Internet of Things
The current projection data from Cisco is that the IoT (Internet of Things) will reach 50 Billion devices by the year 2020!
Notice that the chart was designed with many of the principles for storytelling in data visualization we discuss every day.
Suggestion: I would move the icons and data much closer to the actual data points on the chart.
Read the full article, click here.
---
@fractlagency: "The Growth of the Internet of Things #dataviz by @rtkrum"
---
Infographics blog covering infographics, data visualization and visual thinking. Charts and graphs communicate data, infographics turn data into information.
---
The Growth of the Internet of Things