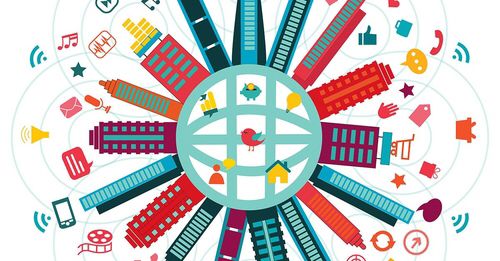 The 'Industrial Internet' vs. 'The Internet of Things', Jide Webster
– why for programmers with limited experience we have invested in hack- tests.
The 'Industrial Internet' falls unequivocally under the umbrella of the 'Internet of Things (IoT)'.
Bill Schmarzo, author of Big Data: Understanding How Data Powers Big Business, wrote about the difference between the Internet of Things and the Industrial Internet
The 'Industrial Internet' refers to the integration of complex physical machinery with networked sensors and software.
Physical machinery (AKA 'physical devices') are now being integrated with networked sensors (AKA 'network connectivity') and software giving rise to the term 'Industrial Internet' coined by GE.
The 'Industrial Internet' falls unequivocally under the umbrella of the 'Internet of Things (IoT)'. The IoT is a reference to the…

@evankirstel: The 'Industrial Internet' vs. 'The Internet of Things' on @passle #IoT #IIoT
We specialise in recruiting for every role that is innovative and emerging in the digital world. Through our core channels­ we deliver to the largest and most innovative clients in the market.­ We don't ­judge our candidates only by their CV / portfolio but by their individuality and­ underlying talent. Hence,­ why for programmers with limited experience we have invested in hack­ tests. This is a chance for them to show how good they really are. Our clients range from independent start-ups to global powerhouses, covering both client side and agency. We partner with our clients to place not just the best individual talent but also to create some of the most exciting digital teams globally.

The 'Industrial Internet' falls unequivocally under the umbrella of the 'Internet of Things (IoT)'. 

The IoT is a reference to the internetworking of "smart" or "connected" devices (physical devices, vehicles, buildings etc.) which feature electronics, software, sensors, actuators and network connectivity for the purpose of collecting and exchanging data.

Similarly, the 'Industrial Internet' refers to the integration of complex physical machinery with networked sensors and software.

Putting the two definitions next to each other makes for an easy comparison. Physical machinery (AKA 'physical devices') are now being integrated with networked sensors (AKA 'network connectivity') and software giving rise to the term 'Industrial Internet' coined by GE.

I may as well have explained the difference between apples and an apple tree…
The 'Industrial Internet' vs. 'The Internet of Things', Jide Webster