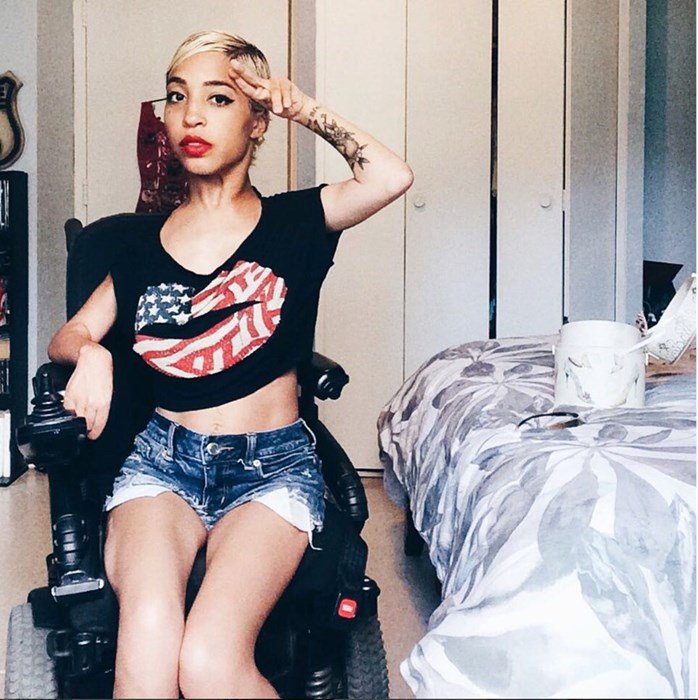 The virtual disability march is making activism accessible
The Disability March is for people with disabilities and chronic illnesses who can't march on Saturday's main event.
The online protest is officially partnered with D.C's Women's March.
An online movement is rallying for positive action that people with disabilities can engage with in troubling times
"We are trying to raise the issue that healthcare should not be cut because people will die, plain and simple.
In times like these, positive action is crucial, but not everyone can participate in the same way.
An online movement is rallying for positive action that people with disabilities can engage with in troubling times

@Dazed: The virtual disability march is making activism accessible:
In times like these, positive action is crucial, but not everyone can participate in the same way. As millions descend on Washington D.C and major cities across the world to protest the new president, Disability March is opening a website that makes activism accessible to all.

Sonya Huber, a creative writing professor in Connecticut, told Dazed: "I started the march as a small thing (I thought!) because I have rheumatoid disease and it would be hard to go to D.C and back. Little did I know that there would be so much interest – but I guess it does make sense because everyone here in the U.S is so frightened about what is going to happen to our healthcare and what's left of our safety net." 

The Disability March is for people with disabilities and chronic illnesses who can't march on Saturday's main event. People can submit their names and motivations for protesting against the new administration. These will go into a digital archive in time for the global protests.

"We are trying to raise the issue that healthcare should not be cut because people will die, plain and simple. In addition, we are trying to push for other outlets beyond marches for people to express themselves, especially in these scary times, because the voices and faces and experiences matter. People are making policy decisions based on populations they have no knowledge of."

The online protest is officially partnered with D.C's Women's March. Hundreds have already signed up for the digital endeavour, with many already sharing their stories online. 

"We are an all-volunteer very tiny organisation, actually just an ad-hoc group that has come together in the face of this huge response from disabled people who need an outlet," says Huber. "Most of us work full-time or have other responsibilities and are trying to do this as much as we can before the weekend is out."

The new era of Trump has put millions who rely on healthcare provided under the Affordable Care Act at risk, given that the new political administration could see it wiped out.

"We have about 500 marchers ready to be published by Saturday and more seem to arrive in the inbox every minute," she said. "I think, ultimately, we hope to use these contacts for more political organising, though I'm not sure what form that might take. It's definitely needed."