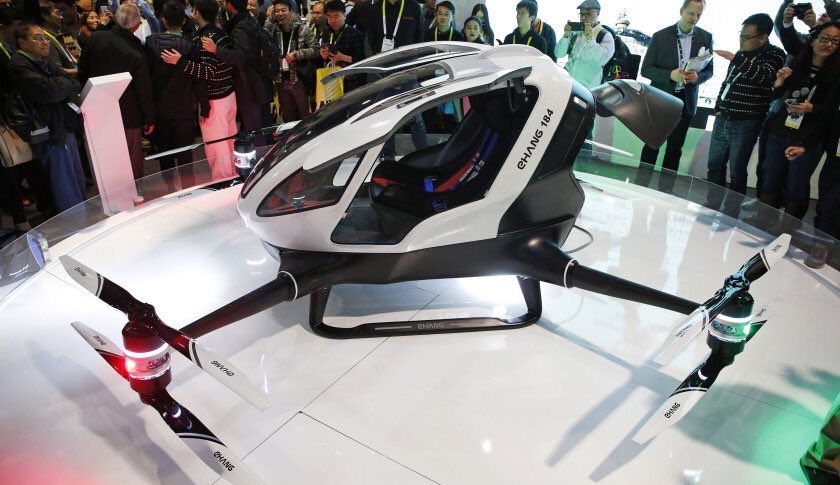 The World's First Human-Ready Drone Preparing for Takeoff
The drone can reach a maximum speed of 62 miles per hour and can soar to about 1,500 feet in the air.
Once there, users need only to tell the drone their desired destination and sit back and relax while the aerial vehicles takes flight.
Unlike all other drones that leave the human firmly on the ground, EHang wants them in the cockpit.
The EHang 184 drone was unveiled at the 2016 Consumer Electronics Show in January .
Drones have become big business in the technology industry, and are forecast to grow their popularity over time.
Read the full article, click here.
---
@GlenGilmore: "The world's first human-ready drone preparing for takeoff #drones #IoT #tech"
---
The EHang 184 autonomous drone can carry one passenger for up to 23 minutes before it needs to be recharged. And it'll fly over Nevada.
---
The World's First Human-Ready Drone Preparing for Takeoff