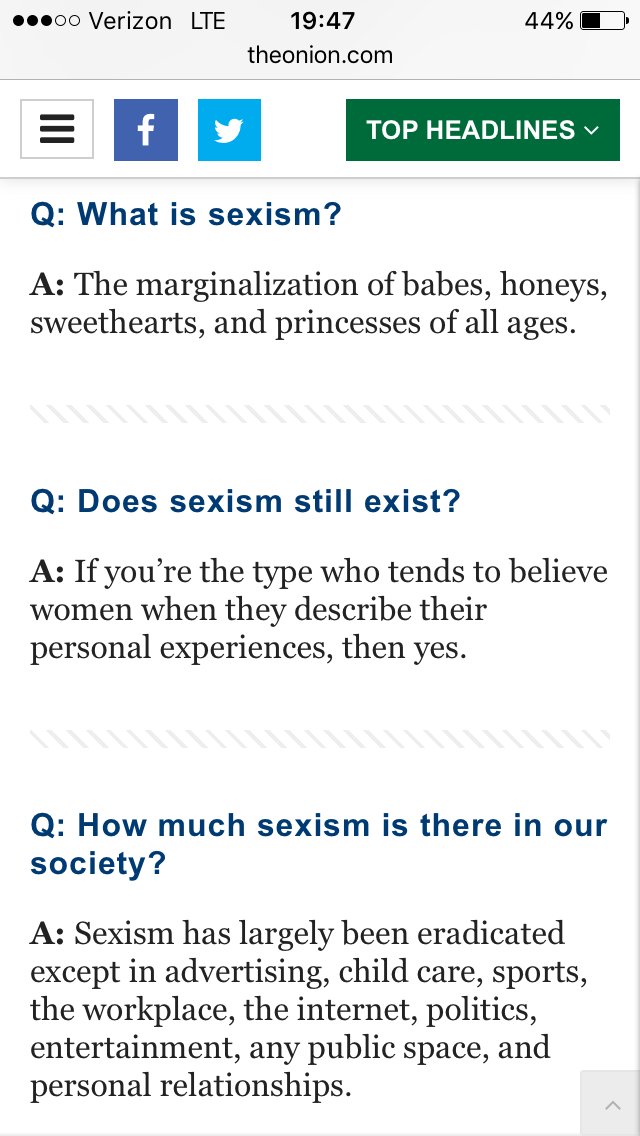 A Primer On Everyday Sexism
The longstanding practice of ignoring, invalidating, and silencing female voices would indicate that sexism is much more prevalent than women say it is.
The Onion is not intended for readers under 18 years of age.
Though opportunities for women have increased considerably over the past century, insidious everyday sexism continues to inform the female experience.
A: If you're the type who tends to believe women when they describe their personal experiences, then yes.
The Onion breaks down the reasons Clinton is having a hard time luring reluctant voters.
Read the full article, click here.
---
@20002ist: "This from the Onion is brilliant."
---
The Onion, America's Finest News Source.
---
A Primer On Everyday Sexism