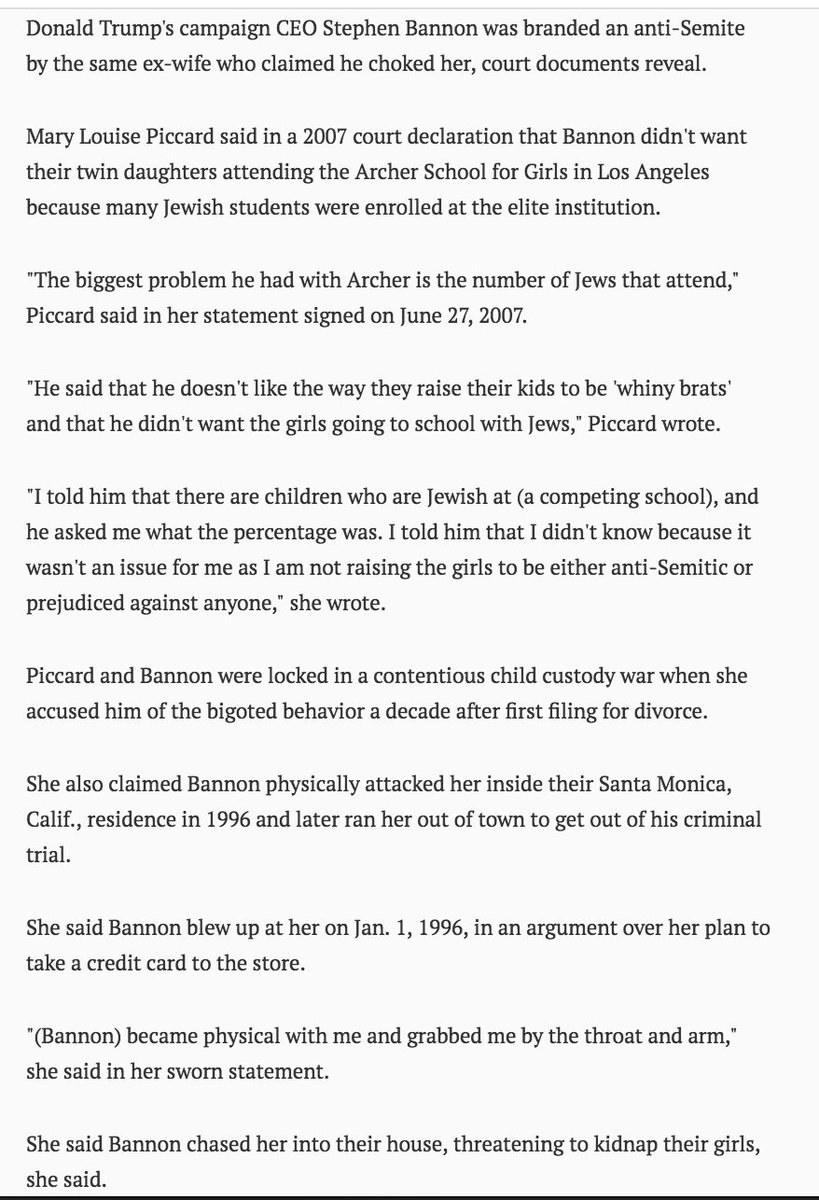 Anti-Semitic Trump campaign CEO Stephen Bannon not a big fan of 'whiny brat' Jews, ex-wife says
Mary Louise Piccard said in a 2007 court declaration that Bannon didn't want their twin daughters attending the Archer School for Girls in Los Angeles because many Jewish students were enrolled at the elite institution.
Trump campaign CEO Bannon complained of Jews at daughters' school
Bannon asked his ex-wife if it bothered her that a second school, the Willows Community School, used to be a Temple.
Bannon reportedly objected to his daughter's enrollment at the Archer School for Girls in Los Angeles over the large number of Jewish students.
a spokeswoman for Bannon told the Daily News.
Read the full article, click here.
---
@SopanDeb: "Trump camp CEO Bannon was accused by wife of being an anti-Semite, according to court docs:"
---
Donald Trump's campaign CEO Stephen Bannon was branded an anti-Semite by the same ex-wife who claimed he choked her, court documents reveal.
---
Anti-Semitic Trump campaign CEO Stephen Bannon not a big fan of 'whiny brat' Jews, ex-wife says