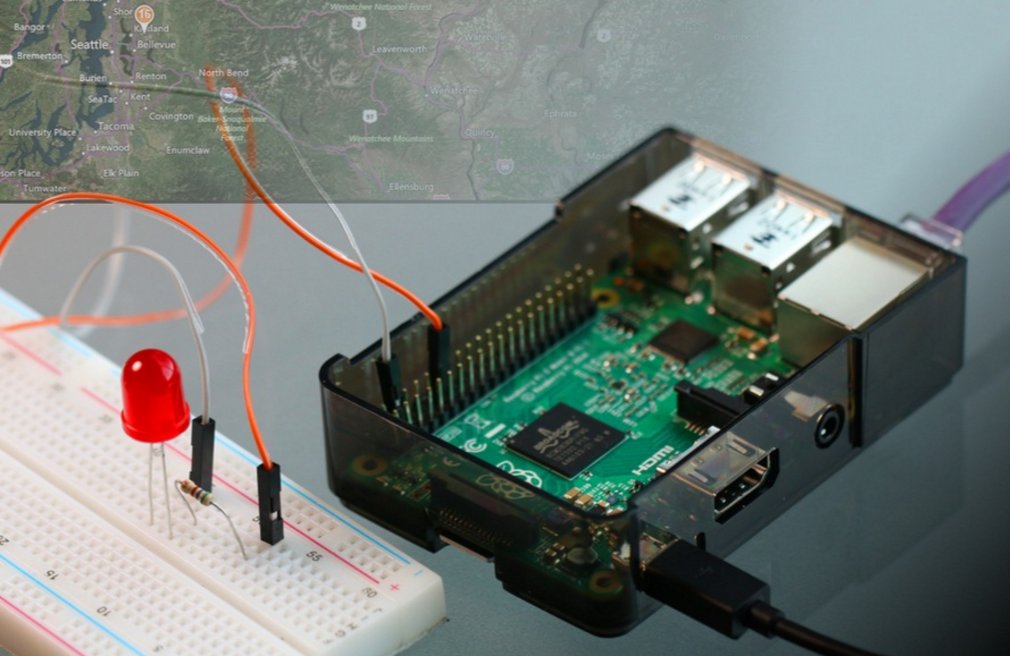 Included in the Adafruit Starter Pack for Windows 10 IoT Core on Raspberry Pi2 kit
Inside the class brackets add the following lines which will be referenced by the code a little later.
Add the class constructor code which will store the value of the pin used to control the LED.
using System; using System.
Once all the code is entered you can build the solution and run the code on your Pi2.
Read the full article, click here.
---
@MSFTImagine: "Try building a simple internet-connected app! Put a pin on a map & toggle an LED: #IoT"
---
A simple Internet-connected application to query the status of a web API and use it's information to toggle an LED and put a pin on a map!. Find this and other hardware projects on Hackster.io.
---
World Map of Makers