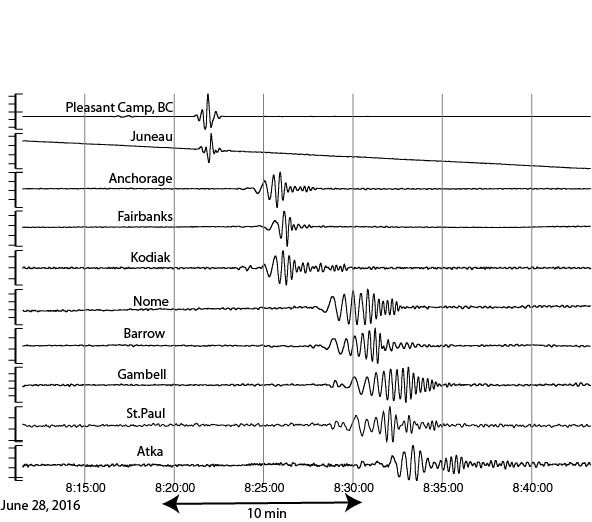 Haines geologist Russ White flew over the slide the day after it happened.
Tuesday's slide toppled down the glacier for approximately six and a half miles, though the official size is still unknown.
It's a fairly spectacular form of erosion when a 4,000-foot face of a mountain falls off and shoots itself six miles out across the glacier.
As far as the force of the slide, it was 280 giganewtons, which, let's face it, is meaningless to most of us.
Stark says the abundance of these slide events in Glacier Bay is concerning because of cruise ship traffic and remote lodges scattered throughout the area.
Read the full article, click here.
---
@AKearthquake: "Tuesday's massive Southeast AK landslide was plainly visible on seismometers across Alaska."
---
A massive landslide, estimated to be around six-and-half miles long, near Glacier Bay has scientists in New York clambering to get to Southeast. The slide happened Tuesday morning, and was discovered by a local pilot.
---
KHNS Radio