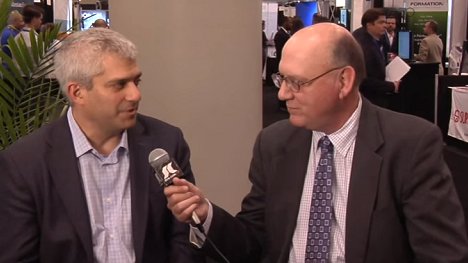 [video] Content Marketing Strategies with @ContentMX
Cloud Expo ® , Big Data Expo ® and @ThingsExpo ® are registered trademarks of Cloud Expo, Inc., a SYS-CON Events company.
Extracting business value from Internet of Things (IoT) data doesn't happen overnight.
Cloud computing software is eating the world, and each day is bringing new developments in this world.
Big Data focuses on how to use your own enterprise data – processed in the Cloud – most effectively to drive value for your business.
The Internet of Things will challenge the status quo of how IT and development organizations operate.
Read the full article, click here.
---
@CyberSec__News: " Content Marketing Strategies with @ContentMX | @CloudExpo #IoT #Cloud #Cybersecurity"
---
"We've discovered that after shows 80% if leads that people get, 80% of the conversations end up on the show floor, meaning people forget about it, people forget who they talk to, people forget that there are actual business opportunities to be had here so we try to help out and keep the conversations going," explained Jeff Mesnik, Founder and President of ContentMX, in this SYS-CON.tv interview at 18th Cloud Expo, held June 7-9, 2016, at the Javits Center in New York City, NY.
---
Content Marketing Strategies with @ContentMX