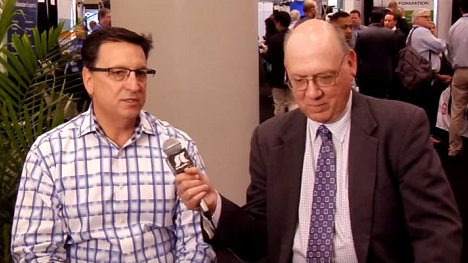 [video] Home Automation with @iDevices
Cloud Expo ® , Big Data Expo ® and @ThingsExpo ® are registered trademarks of Cloud Expo, Inc., a SYS-CON Events company.
Cloud computing software is eating the world, and each day is bringing new developments in this world.
Day 3 Keynote at 16th Cloud Expo | Rodney Rogers, CEO of Virtustream
The company's internationally recognized brands include among others Cloud Expo ® ( @CloudExpo ), Big Data Expo ® ( @BigDataExpo ), DevOps Summit ( @DevOpsSummit ), @ThingsExpo ® ( @ThingsExpo ), Containers Expo ( @ContainersExpo ) and Microservices Expo ( @MicroservicesE ).
Cloud Expo Power Panel | Cloud Computing: We Now Live in an API World
Read the full article, click here.
---
@__iot__: " Home Automation with @iDevices | @ThingsExpo #IoT #M2M #InternetOfThings #iot"
---
"IoT is the core expertise for our company. We make home automation products. We don't require a Hub in our products so if you have Wi-Fi in your house that's the only investment you have to make – a Wi-Fi router and you buy our products and they automatically connect to the Wi-Fi router,"  stated Shawn Monteith, CTO and VP of Engineering at iDevices, in this SYS-CON.tv interview at @ThingsExpo, held June 7-9, 2016, at the Javits Center in New York City, NY.
---
Home Automation with @iDevices