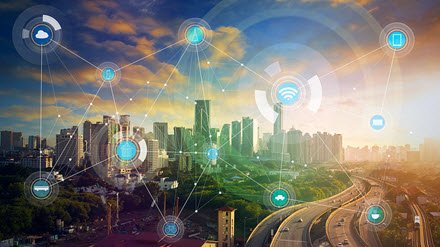 Visa and IBM have collaborated to allow businesses to introduce secure payment experiences throughout the Internet of Things (IoT), making cars, appliances and many other connected devices potential points of sale The collaboration brings together IBM's Watson IoT platform, used by more than 6,000 IBM clients including businesses and governments with Visa's global payments services, which are used by more than 3 billion consumers globally.
IBM and Visa share a vision to embed payments into any device—imagine a washing machine that can reorder laundry detergent or a car that can pay for gas or a ring that can pay for anything, anywhere).
Companies eager to embed secure payments into their products can use the Visa Token Service, a new security technology that replaces sensitive payment account information found on payment cards with a unique digital identifier.
Now so many of the 20 billion connected devices estimated to hit the global economy by 2020 will be able to support payments for consumers around the world.
Learn more about Visa and IBM's collaboration:
Visa USA | Visa and IBM collaborate to bring digital payments to the Internet of Things with connected devices, from appliances to cars.

@VisaNews: Visa and @IBMIoT collaborate to bring payments to the Internet of Things. #WatsonIoT #IBMGoT
You don't have permission to access "http://usa.visa.com/visa-everywhere/innovation/visa-ibm-collaboration.html" on this server.