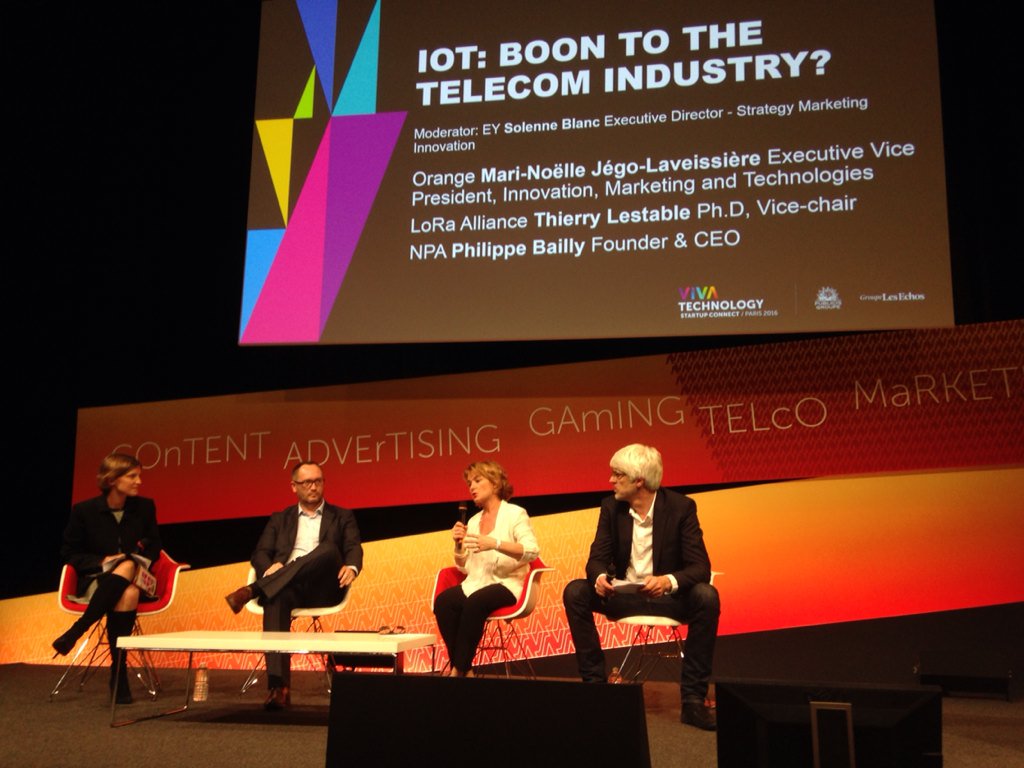 Orange is committed to identifying, supporting and promoting the digital skills that will change how our customers meet their basic needs in the future.
Identifying firstly means anticipating and pinpointing changes to digital uses, then selecting the start-ups most likely to drive them and integrating them into our ecosystem.
Vivatech #OrangeStartup Competition Vote for the start-up that will change tomorrow's world
Orange Partner Discover how Orange APIs help African agriculture
Supporting means enabling the start-ups identified to develop and get established, giving them access to experts providing human, material, and financial aid.
Read the full article, click here.
---
@orange: "#Vivatech @mno_jl on stage: #IoT products & services needs connectivity, 4G, #LoRa.. Live ➡️"
---
Orange and start-ups
---
Start-ups