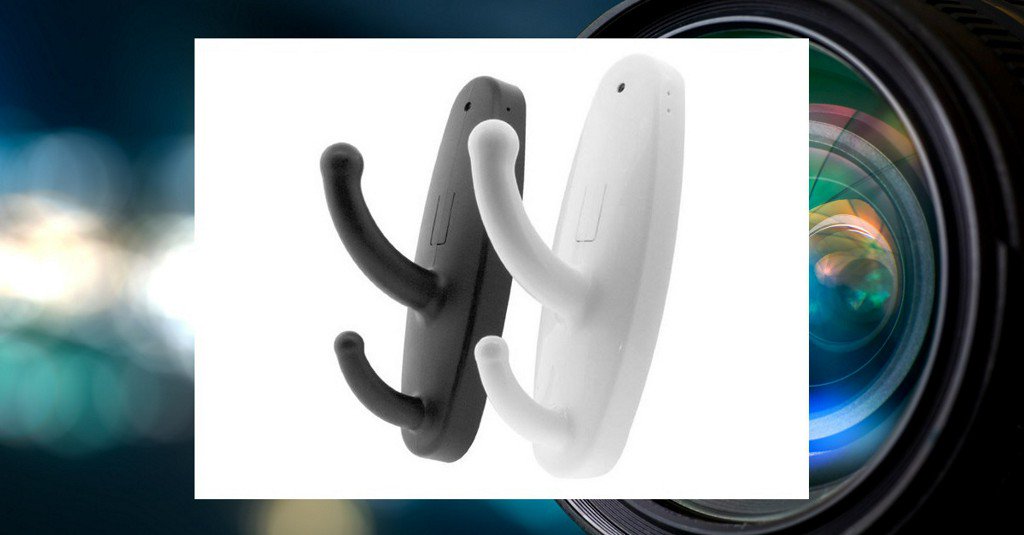 Warning: Cameras hidden in coat hooks could be spying on you
Clothing hooks that look fairly ordinary may actually contain hidden cameras that could spy on you in a public restroom or dressing room.
Read more: How to reduce or erase your digital footprint

The Monroe County Sheriff's Office in Florida issued a warning last year after discovering three hidden cameras in coat hooks at establishments in the Florida Keys.

In each of the cases, the hooks were found mounted on the walls in women's restrooms.
According to a Facebook post from authorities, the hooks were identical to gadgets sold online as "home security devices."
Authorities are asking business owners to periodically check restrooms and dressing rooms for these cameras, which reportedly have a battery life of between two and six hours.
Several of the spy hooks have been discovered in women's restrooms. Here's what you should know!

@ClarkHoward: Warning: Cameras hidden in coat hooks could be spying on you #data #IoT
Clothing hooks that look fairly ordinary may actually contain hidden cameras that could spy on you in a public restroom or dressing room.

Read more: How to reduce or erase your digital footprint

The Monroe County Sheriff's Office in Florida issued a warning last year after discovering three hidden cameras in coat hooks at establishments in the Florida Keys.

In each of the cases, the hooks were found mounted on the walls in women's restrooms.

According to a Facebook post from authorities, the hooks were identical to gadgets sold online as "home security devices." We found them on Amazon for less than $13.

Authorities are asking business owners to periodically check restrooms and dressing rooms for these cameras, which reportedly have a battery life of between two and six hours.

And if you see one of them in a public place, leave immediately and call your local police department.

Read more: Do not answer calls or texts from these area codes
Warning: Cameras hidden in coat hooks could be spying on you