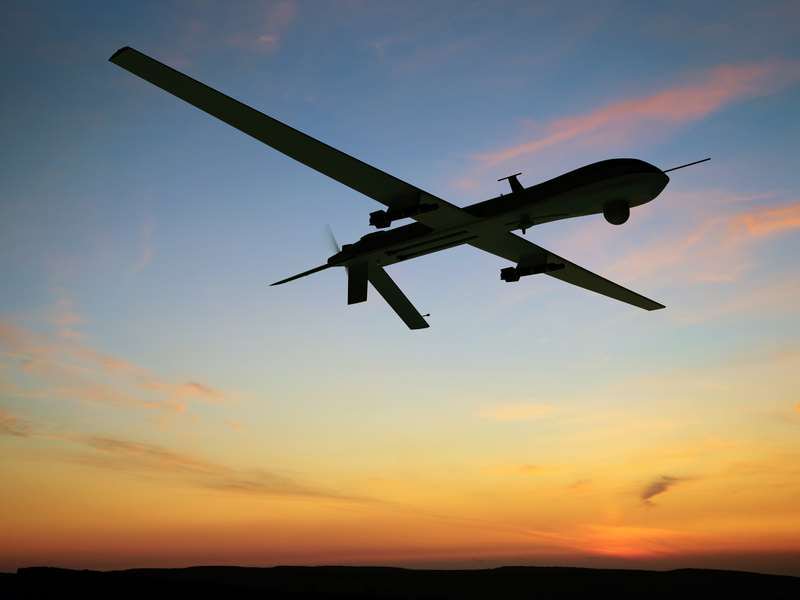 Watson IoT to enable safer commercial drone flights
Drone operators will be able to access TWC's weather data via AirMap's app for iOS and Apple Watch as well as AirMap's APIs.
"The availability of real-time hyperlocal weather data from The Weather Company will help today's drone pilots avoid hazardous and severe weather, and will be absolutely critical for safe, efficient flight planning and operations of more autonomous, beyond visual-line-of-sight drones," said AirMap's CEO Ben Marcus.
The announcement follows the publication of a new section in the United States' Federal Aviation Regulations that defines new rules for commercial drone flights.
The Weather Company and AirMap join forces for accurate UAV forecasting.
The Weather Company (TWC) has announced a partnership with AirMap, a leading provider of low-altitude airspace management services for unmanned aerial vehicles (UAVs) to provide real-time hyperlocal weather data directly to drone operators in the US.
The Weather Company and AirMap join forces for accurate UAV forecasting.

@Ronald_vanLoon: Watson IoT to enable safer commercial drone flights | #IoT #Realtime #RT
The Weather Company (TWC) has announced a partnership with AirMap, a leading provider of low-altitude airspace management services for unmanned aerial vehicles (UAVs) to provide real-time hyperlocal weather data directly to drone operators in the US.

Drone operators will be able to access TWC's weather data via AirMap's app for iOS and Apple Watch as well as AirMap's APIs.

TWC's forecasting platform – which is underpinned by parent company IBM's Watson IoT platform – currently produces precise weather forecasts every 15 minutes for 2.2 billion locations around the world.

As part of this partnership, drone operators will gain access to valuable real-time data on current and forecasted conditions, which includes temperature, precipitation, air pressure, cloud cover and more.

This announcement follows the publication of a new section in the United States' Federal Aviation Regulations that defines new rules for commercial drone flights.

Part 107, published by the Federal Aviation Administration and taking effect from 29 August, stipulates that remote pilots must have familiarity with available weather information prior to flight departure.

AirMap hopes that the data provided by TWC will help its clients move beyond existing line-of-sight operations restrictions and pave the way for flight paths that operate beyond visual range.

"The availability of real-time hyperlocal weather data from The Weather Company will help today's drone pilots avoid hazardous and severe weather, and will be absolutely critical for safe, efficient flight planning and operations of more autonomous, beyond visual-line-of-sight drones," said AirMap's CEO Ben Marcus.

This venture moves TWC beyond its existing client base of major airlines and aviation businesses.

Mark Gildersleeve, president of business solutions at TWC, said in a statement: "As a result of this AirMap deal, we can help drone operators not only be in compliance with Part 107 regulations, but also be able to leverage precise and accurate hyperlocal weather data to help guide decision-making and help towards the safety, efficiency, and performance of their unmanned aircraft."