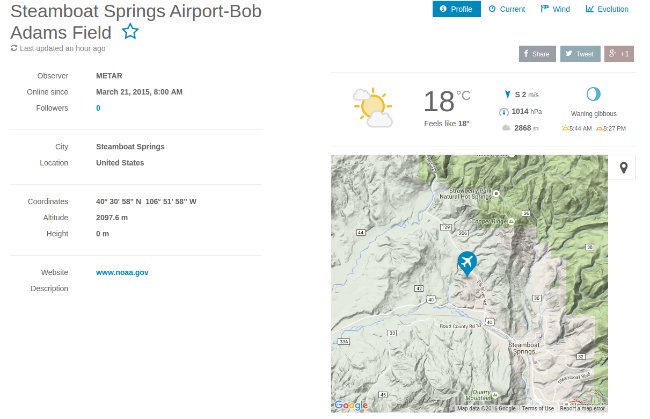 Join Weathercloud today. It's free!
Share your weather data with the world and follow other devices of your interest.
Weathercloud makes managing your device not only easy, but fun.
Link your device to Weathercloud in a few seconds and start uploading your weather data automatically.
Store all your historical data in the cloud and access them at anytime, from anywhere and on any device.
Add your device to our weather map and instantly start sharing your current data with the world.
Read the full article, click here.
---
@KirkDBorne: "Weathercloud = Social Network for Weather
#IoT #BigData #DataScience"
---
Weathercloud is a real-time weather social network formed by observers from around the world.
---
Join Weathercloud today. It's free!