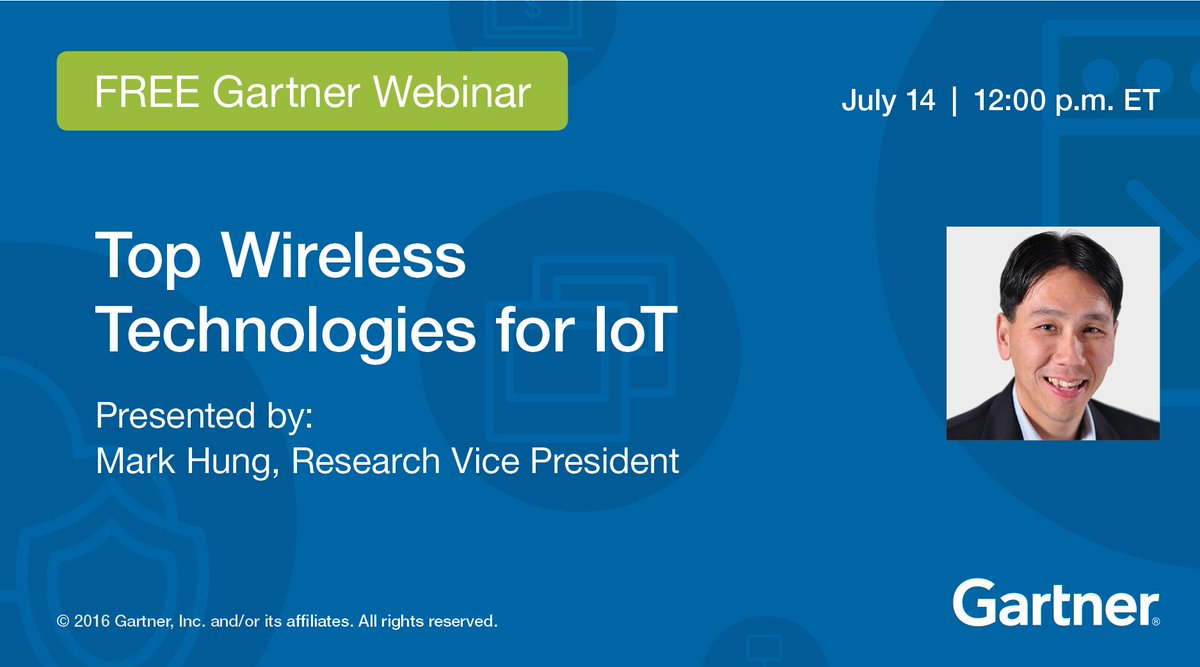 Top Wireless Technologies for IoT
The key parameters to consider when selecting a wireless technology
The wireless technologies that will likely dominate in the PAN, LAN, and WAN
Wireless communications is a strategic technology component of all IoT projects.
ATTEND ATTEND 12:00 PM EDT (NEW YORK, UTC -4 hours)
Top Wireless Technologies for IoT
Read the full article, click here.
---
@Gartner_inc: "Webinar, 7/14, noon ET: Top #Wireless #Technologies for #IoT"
---
EDT: 12:00 p.m. | PDT: 9:00 a.m. | GMT: 16:00 Wireless communications is a strategic technology component of all IoT projects. In this webinar, we explore how infrastructure and operations architects should evaluate IoT wireless technologies for their projects.
---
Top Wireless Technologies for IoT