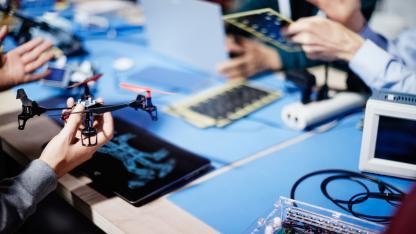 A Guide to the Internet of Things Infographic
Read the full article, click here.
---
@Inteliot: "When it comes to #IoT, the potential is limitless. Explore what's possible w/ #IntelIoT:"
---
Infographic: Billions of online objects, or the Internet of Things, are making the web wiser; learn what it means for the future of possibility.
---
A Guide to the Internet of Things Infographic