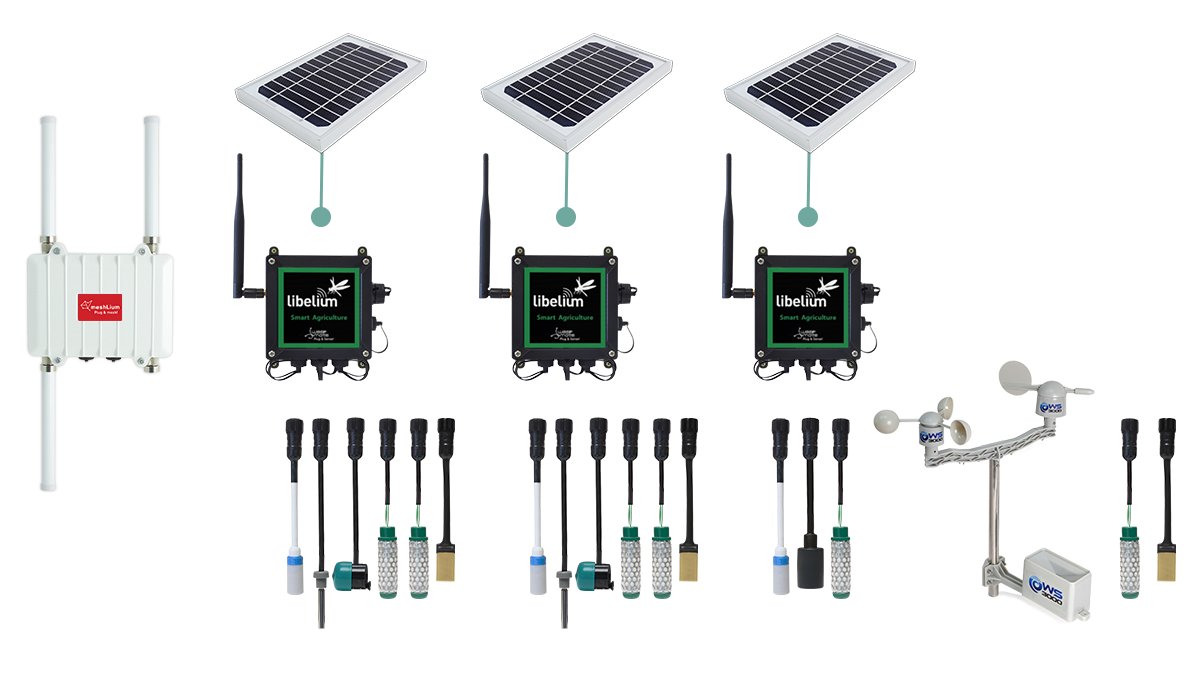 White Paper: Enabling the Smart Agriculture Revolution
Developing Smart Agriculture with IoT technologies is a must if, according to the FAO of the UN, by 2050 worldwide food production should increase by 70% to feed 9.6 billion people .
Libelium has wide experience operating on Smart Agriculture with the most interactive platform Waspmote Plug & Sense!
White paper's author, Saverio Romeo, states that "analysing the solutions of the IoT market for agriculture, Libelium offers the most interoperable technology and the easiest solution to deploy and mantain".
Libelium, through The IoT Marketplace , facilitates the access to develop new IoT solutions for Agriculture market with an out-of-the-box kit that enables to monitor environmental parameters in farming, vineyards, greenhouses or golf courses.
Connect Sensor Networks to the Cloud
Read the full article, click here.
---
@evankirstel: "White Paper: Enabling the Smart Agriculture Revolution | @Libelium #IoT"
---
Developing Smart Agriculture with IoT technologies is a must if, according to the FAO of the UN, by 2050 worldwide food production should increase by 70% to feed 9.6 billion people. Libelium and Beecham Research are increasing and spreading the knowledge on Smart Agriculture as one of the key applications in the IoT market with the publication of a white paper offering a deep insight on how wireless sensor networks can impact in reducing crop loses and increasing production. Read more.
---
White Paper: Enabling the Smart Agriculture Revolution