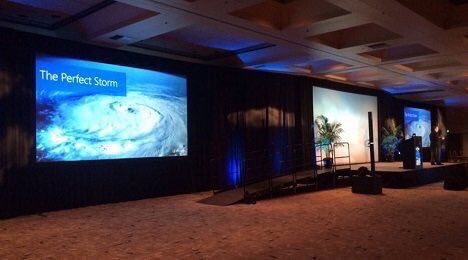 Who Knew Cloud Storage Was 'Cool?'
Buyer's Guide: 'Solving Forward' Really IS the Right Strategy Orchestrate Your Data Management: Simpana 10 Workflows Simpana 10: A Brilliant Evening in the Heart of London Simpana 10: Not Just Another Pretty Interface April (2) Adventures in Data â
â Coolâ storage is priced significantly cheaper than â Blockâ or â Page Blobsâ and is ideal for data that isnâ t recalled more than twice per month.
The Make-Up of a Leader, Again Join Us at the Nimble Virtual Tradeshow Making the Hard Stuff Easy: IntelliSnap Technology and Hitachi Data
October (10) I See â Data Protectionâ : The Sixth Sense of Jason Buffington ESG Guest Blog 2 of 6: Understanding Commvaultâ s Relevance in These Tumultuous Times Show Me the Data with Enterprise Search Defining the New State of Recovery Redundancy + Agility Doesn't Have to Equal Complexity Cloudy with a Chance of Recovery â Unless You Have Commvault This Isnâ t Your Daddyâ s Block Level Backup Cut the Bull and Get Some Real Sleep Your Data Is a Strategic Asset â Treat It That Way!
Recovery: Past, Present and Future – Part 2 More Cowbell The Next Act: Commvault and the Cloud – Part 2 The Unexpected Costs of Moving to the Cloud How to make your Journey to the Cloud a Success One more thing most people KNOW they should do â ¦ but donâ t always do May (4) How To Not Smash Things in Your Data Center: Installing the Commvault Backup Appliance with NetApp Announcing VMware vSphere 6 Supportâ ¦a Month Ago!
Read the full article, click here.
---
@CloudExpo: "Who Knew Cloud Storage Was Cool? ▸ @Commvault @RDeMeno #DataCenter #Storage #IoT #BigData"
---
The Commvault Education Advantage product training portal enables Commvault customers and partners to educate themselves on the use of the Commvault software suite
---
Who Knew Cloud Storage Was 'Cool?'