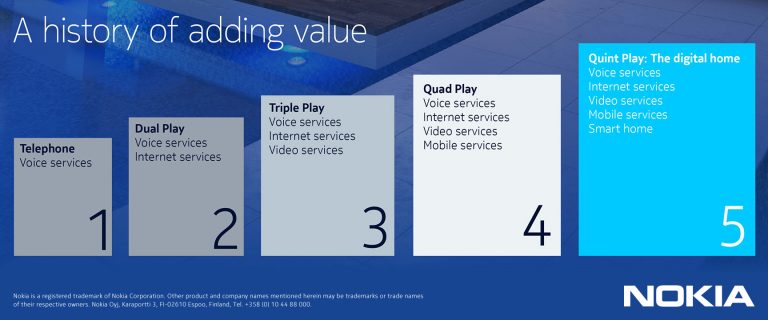 The smart home: the 5th Beatle of operator services
The smart money (well, mine at least) is on the smart home , and some operators have already taken the plunge .
The smart home generates a lot of data, some of which can be pretty personal (think of security applications that know when you're home, whether doors are unlocked or alarms are enabled).
Customers are always after more value and operators have a long history of providing it.
That's when telephone operators were just telephone operators.
Fixed telephony, internet, IPTV and mobile have given operators a "fab four" of services.
Read the full article, click here.
---
@nokianetworks: "Why will the smart home likely be the 5th Beatle of operator services? @Laszlo__G has more"
---
Growth forecasts for the smart home are huge: CAGR of 24% between 2015 and 2020 and revenues of $39 billion by 2020 according to ABI Research.
---
The smart home: the 5th Beatle of operator services