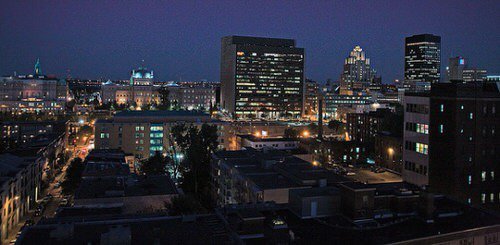 Montreal says bonjour to innovative smart city startups
During the discussion, many industry experts brought up the topic of government involvement in smart cities.
Tags: Montreal , smart city , startups , Trending
At the Smart Cities Innovation Summit this month in Austin, public-benefit dev firm US Ignite called out the 15 communities participating in their Smart Gigabit Cities Program – designed to build public services that could be shared with other cities in the program.
Posted on October 14, 2016 in Cities , Platforms
Ronan Dunne mused on the challenges facing smart cities in the U.K. He recently left his role as head of Telefónica's U.K. mobile subsidiary O2 to take over Verizon's wireless unit.
Four startups are set to join InnoCité MTL's third cohort.  This Montreal-based accelerator deals with building smart city solutions.

@RWW: Will Montreal become the future of smart city innovation?
#IoT #News
Four startups are set to join InnoCité MTL's third cohort.  This Montreal-based accelerator deals with building smart city solutions.

Since launching, InnoCité MTL has chosen startups based on their relevance to the issues addressed by the six main programs of the Montreal Smart and Digital City 2016-2017 action plan.  Those programs focus on public Wi-Fi, an ultra high-speed multi-service network, a smart city economic cluster, digital public services, smart mobility and participatory democracy.  Also important, are the startup plan's growth potential and quality.  Now, the company has begun to look for urban innovation startups from outside the Montreal action plan.

See Also:  Canada's health wearables coming in from cold

"The Montreal Smart and Digital City project welcomes the creativity and vibrancy which characterize the Montreal startup community," says Harout Chitilian, Vice President of the executive committee in charge of smart city initiatives, administrative reform and IT. "The contribution by city employees to InnoCité MTL's mentorship program, and to the development of its cohorts clearly illustrates our commitment to openness and our hope for the development of innovative projects, which will improve the lives of Montrealers," he further explains.

The accelerator's third cohort will spend 12 weeks delving into a highly structured program that will focus on making the startups' products market-ready. Startups will have access to practical training classes, be able to learn from mentors, work on prototyping their products, and create a local and international commercial strategy.

The four startups that have been selected include MLDB.ai, a company that uses AI to develop a 3-D real-time urban environment index.

Also included is Give-A-Seat, a charity platform that sells tickets to many events at cheaper prices, and We Grab It, a company that wants to minimize waste by recycling objects and materials that other people would discard, by gifting them to someone else who needs them.  The fourth startup is City Parking, a SaaS platform that allows spot owners to rent out their private driveways and parking areas.