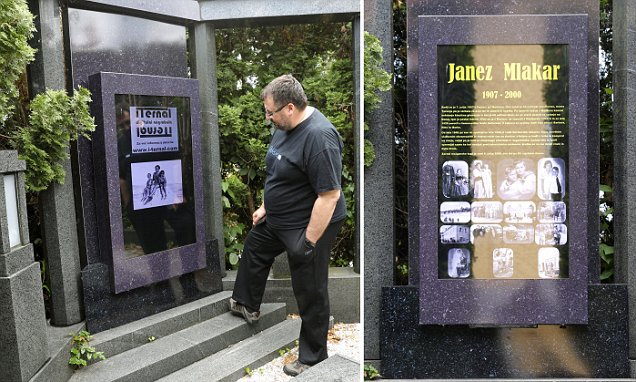 World's first digital tombstone in Slovenia lets visitors see photos and videos of the deceased
The world's first digital tombstone featuring a 48-inch touchscreen has been unveiled in Slovenia.
Installed in a cemetery in Maribor, Slovenia's second largest city, the futuristic gravestone can show pictures, video and other digital content.
'The tombstone has a sensor so that when nobody is around it only shows the person's name and the years of their birth and death.
He claims the 48-inch-screen version they put up is the first digital tombstone in the world.
The tombstone was developed with the help of Milan Zorman, a professor of computing at the University of Maribor, who said that they are working on a special smartphone application, which will further increase the tombstone's interactivity.
Installed in a cemetery in Maribor, Slovenia's second largest city, the futuristic gravestone can show pictures, video and other digital content. The futuristic device costs 3,000 euros ($3,189/£2,588).

@evankirstel: World's first digital tombstone 😅😱💀 #IoT #RIP
By Daisy Dunne For Mailonline

Published: 09:02 EDT, 24 May 2017 | Updated: 09:04 EDT, 24 May 2017
World's first digital tombstone in Slovenia lets visitors see photos and videos of the deceased